what is a csp?
CSPs (County Sports Partnerships) are networks of local agencies committed to working together to increase the number of people taking part in sport and physical activity. They are led by a central team of people whose job is to provide leadership and co-ordination of the network at a sub-regional level.
Working across the sporting landscape, CSPs actively support a wide range of partners to help increase participation in sport and physical activity. Partners include National Governing Bodies of Sport and their clubs, School Sport and Physical Activity Networks, Local Authorities, Sport and Leisure Facilities, Primary Care Trusts and many other sports and non-sporting organisations.
CSPs delivery 10 high quality services to grow grassroots sport and physical activity: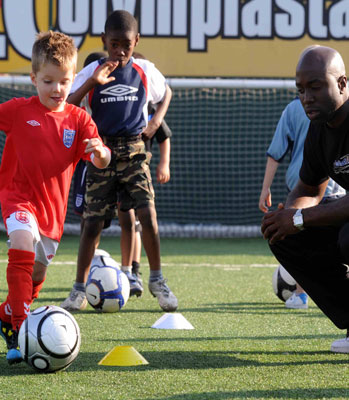 Club Development
Coaching Development
Equity
Facility Development
Funding & Support
Insight
Marketing and Communications
Safeguarding
Strategic Networking
Volunteer Development
england's sporting landscape
Across England, there are 44 County Sports Partnerships who are overseen by the County Sports Partnership Network (CSPNetwork). All 44 CSPs are committed to working together to provide a cohesive offer to regional and national agencies.
CSPs are funded Sport England to deliver programmes and national initiatives, such as Sportivate, on a local level. CSPs are contracted by Sport England to provide a set of core services to underpin the local delivery of National Governing Body (NGB's) Whole Sport Plans and support the delivery of NGB and Sport England targets. CSPs help to connect NGBs to the local area and local partners, as well as supporting them with the development of clubs, coaches and volunteers.