Teacher CPD
Would you like to develop your knowledge of particular sports to enable you to offer a more varied PE curriculum and support pupils in developing a wide range of skills? Do you want to build your own confidence in teaching particular areas of PE?
We aim to organise bespoke training to meet the needs of teachers. Please CLICK HERE to complete a quick 2 minute survey informing us of your training needs.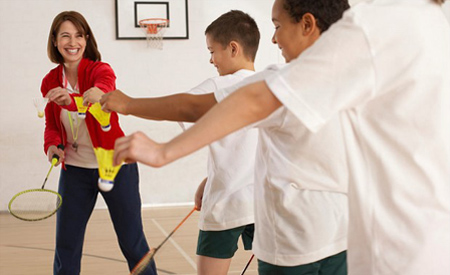 Real PE
Real PE provides fun and simple to follow Schemes of Work and support for Early Years Foundation Stage, Key Stage 1  and Key Stage 2 practitioners that give them the confidence and skills to deliver outstanding PE. It is fully aligned to the National Curriculum and Ofsted requirements and focuses on the development of agility, balance and coordination, healthy competition and cooperative learning through a unique and market leading approach to teaching and learning in PE.
All courses are available for single teacher or for Whole School training. If your school is already a real PE or real gym school and has a new member of staff how they would like to get trained up, the cost is £245 with resources or £175  without resources plus VAT.
Over 4,700 schools are using real PE across the country.
real PE Impact Report
Read about how Lings Primary School are developing and delivering an outstanding PE curriculum for all children using the real PE approach by clicking on the downloads section.