23rd August 2018
Inter-workplace Mixed Netball
active workplaces
Following the England Netball Roses's historic Gold medal at the Commonwealth Games we're pleased to confirm details, of our annual summer inter-workplace mixed netball tournament in partnership with England Netball. Always a great evening of short format games.
So, start to gather your colleagues and friends and dig out your trainers, to make sure you don't miss out on the early bird discount booking
Team Requirements:
- Minimum of 7 players (maximum of 3 men on court per team at any one time)
- Maximum of 10 players per team
- All players must be over the age of 18 at date of tournament
- You must be able to score your own matches (this means having a substitute (or supporter) to mark score cards and send to registration table at the end of each match)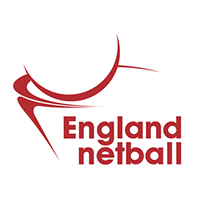 If we can secure enough interest we will aim to run training evenings for teams across the West of England. Even if you are a competent team its good fun to meet some of the competition and refresh your knowledge on the difference between basketball and netball… you'd be surprised!
Wesport ensure the event is delivered in an inclusive and fun environment, we want all teams to enjoy the evening and work on the basis that fair play is aim of the game!
Date: Thursday 23rd August 2018
Time: 18:00-21:00
Cost: £70 per team (Early Bird offer valid until 31/05/18) then it will be £80 per team
Team: 7 aside mixed, (max of 10 people on your team).
Venue: Abbeywood School, Filton,  BS34 8SF
Equipment: If you have bibs and balls please bring them, and ensure you state this on your entry form.
*This event is currently full, but please register your interest as we hold a reserve list and if demand is high enough we may run a schedule an additional date.