14th March 2019
Workplace Mixed Dodgeball – 14th March 2019
getting active
active community
active workplaces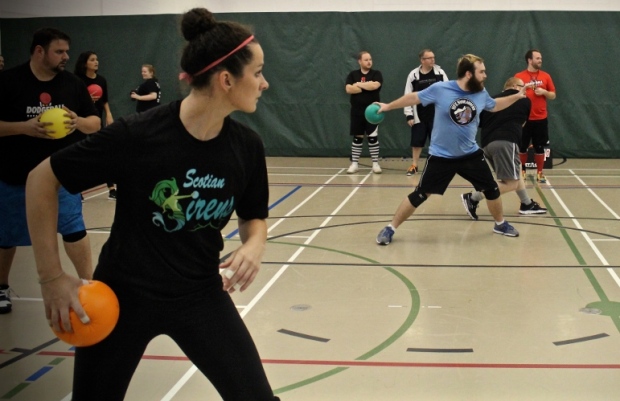 Date: Thursday 14th March 2019
Time: 6-8pm
Cost: £60 
Team: Minimum of 6 participants per team, max of 8 (2 females per team)
Venue: To be confirmed (Bristol)

Based on popular demand, we are delighted to invite you to enter a team into the West
of England Inter-Workplace Dodgeball competition.
There will be an initial 30 minutes at the start to understand the rules, and have a
practice. This is a fun event, no previous experience needed so get involved!
We will have a professional dodgeball coach/umpire in attendance from Bristol Spartans Dodgeball Club! So gather your colleagues & friends for an evening of fun & laughter.