REDJanuary
This January, challenge yourself to get active every day, your way.
Whether you run, swim, cycle or choose your favourite fitness activity, set your goal and enjoy support from the RED community every step, splash and pedal of the way!
Kick-start your 2020 in a positive way and raise funds for Mind so together we can be active for better mental health.
REDJanuary is in partnership with 30 local Minds. If you're interested in building a network of REDers in your local area, whilst raising funds that will directly impact your community, you can view the full list here.
Find out more about REDJanuary here.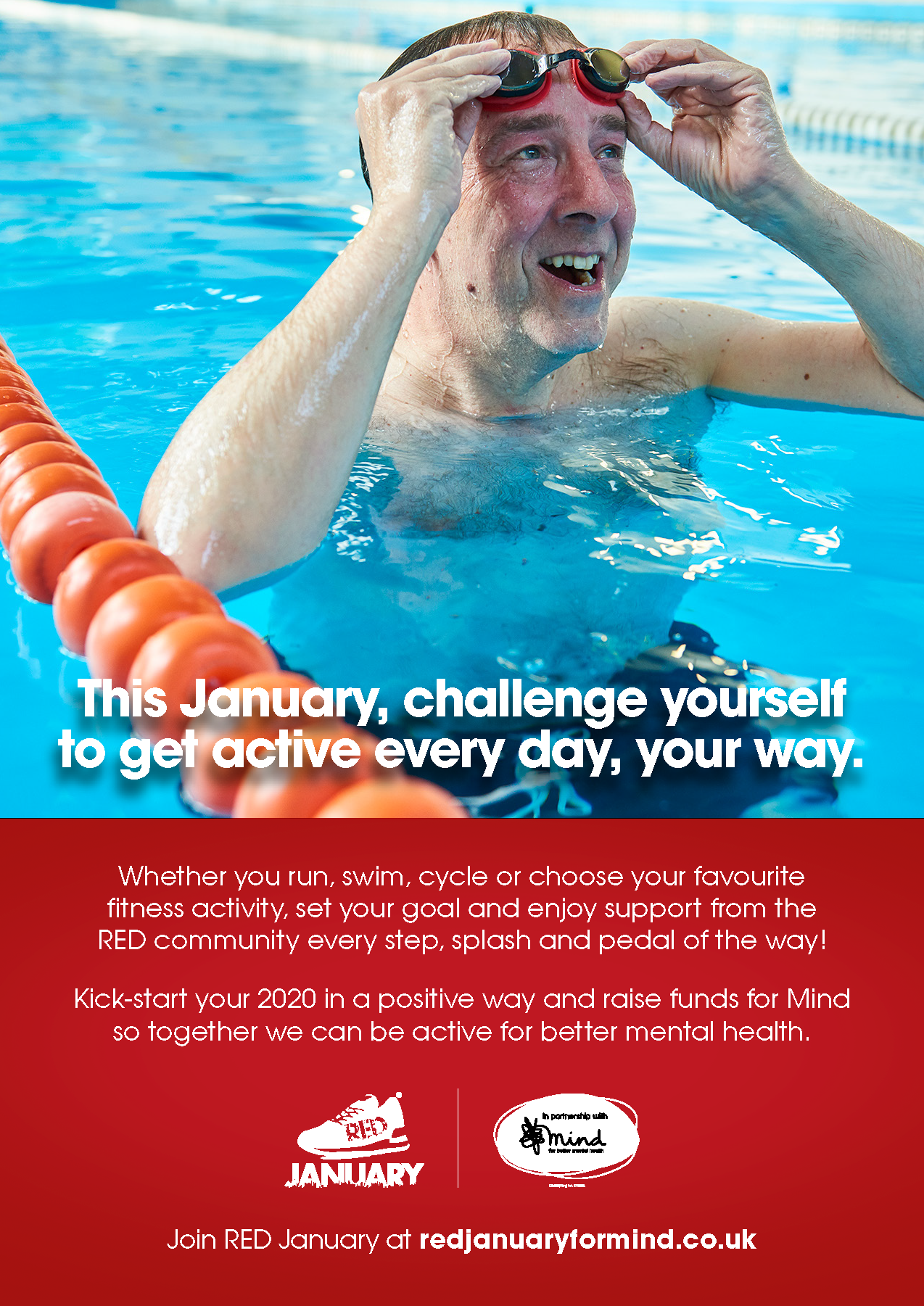 Partnering with Mind
'We're excited to be continuing our exclusive partnership with Mind. Since the partnership began 3 years ago, the RED community has raised £1.7million to help continue Mind's life-changing work. It's been fantastic to witness firsthand the difference this money is making, with many in the RED community being supported by Mind's services.'
Hannah Beecham
CEO and Founder of RED January
'Every step REDers take throughout January helps us take a step forward for everyone living with a mental health problem. We simply couldn't do what we do without them.'
Paul Farmer
Mind's Chief Executive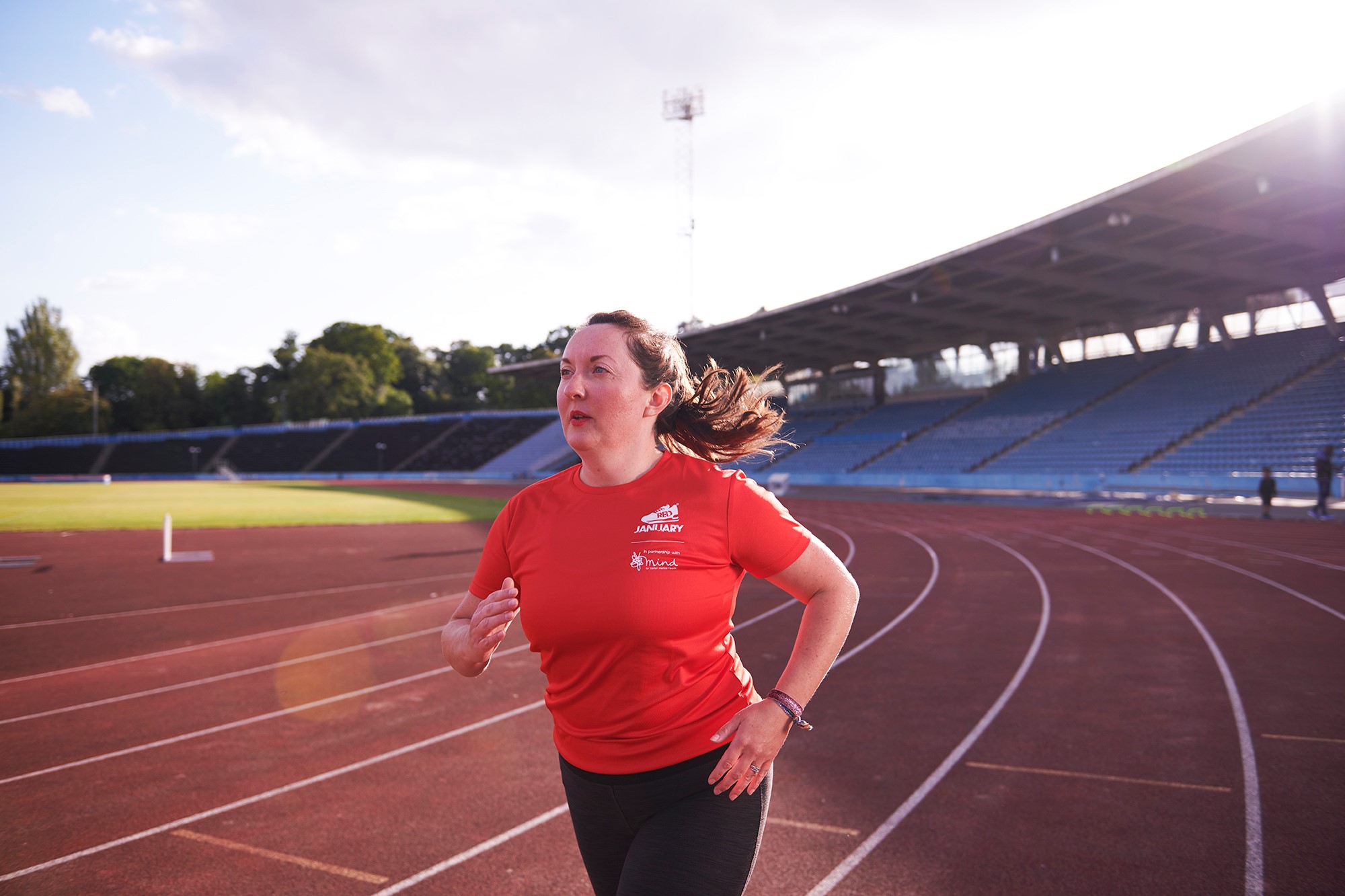 'Why I'm doing RED January in 2020,' REDer Mandy
'I know that when I'm feeling less than 100%, a run, or walk or exercise session will make me feel a million times better and set me up for the day. RED January promotes the positive effects of exercise and feeds right back into the very charity that helped me to be who I am today.'
Read Mandy's story here
Download your calendar and tick off each day as you get active your way.
Inspire your friends, family and colleagues to join you on your RED journey.
Support RED January and enjoy the benefits it brings to you and your colleagues.
Share posts on your social channels, inviting your friends and family to join you on your RED journey.
Support yourself and others by fundraising for Mind. 
Stick up a RED January poster and encourage others to get active every day, to beat the blues away.