24th July 2017
10 minute shake ups from change4life
getting active
active education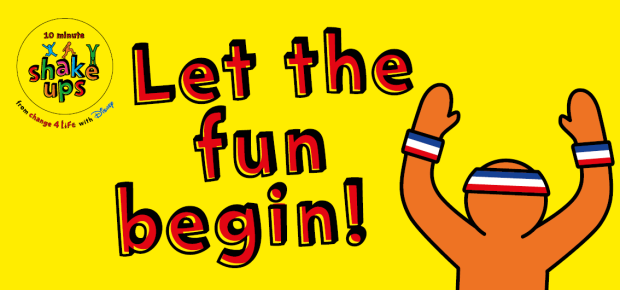 Being active helps improve children's physical health and mental wellbeing, yet just 23% of boys and 20% of girls currently meet the daily national recommended level of activity of 60 minutes.
Change4Life launched the national 10 Minute Shake Ups programme with Disney, Sport England and schools to help get the nation's children active.
The 10 Minute Shake Ups from Change4Life with Disney are back this summer for families to take part in together. New Shake Ups will be released each week over the summer holidays with games, featuring characters from Disney Pixar's latest animation Cars 3, as well as Disney's Moana, Frozen Fever, Zootropolis, Beauty and the Beast and The Lodge. New for this year, the 10 Minute Shake Ups will focus on core skills such as running, jumping, throwing, catching and balance and can be completed throughout the day. The 10 Minute Shake Ups with Disney also aim to inspire longer term activity among children, promoting healthy habits all year round.
Every 10 minute burst of exercise can make a real difference in helping children reach the 60 minutes they need each day.
To view the '10 Minute Shake Ups' online click HERE to find lots of exciting Disney inspired 10 Minute Shake Up games and make this a non-stop summer of fun and activity.