3rd March 2017
this girl can…take up the challenge
getting active
active workplaces
Since 2016, more than 26,000 women have got moving with Workplace Challenge! We are supporting the re-launch of This Girl Can and want to raise awareness of how Workplace Challenge can encourage and sustain women in exercise.
By now you might have seen the new TV advert or billboard adverts for 'This Girls Can' a celebration of active women up and down the country.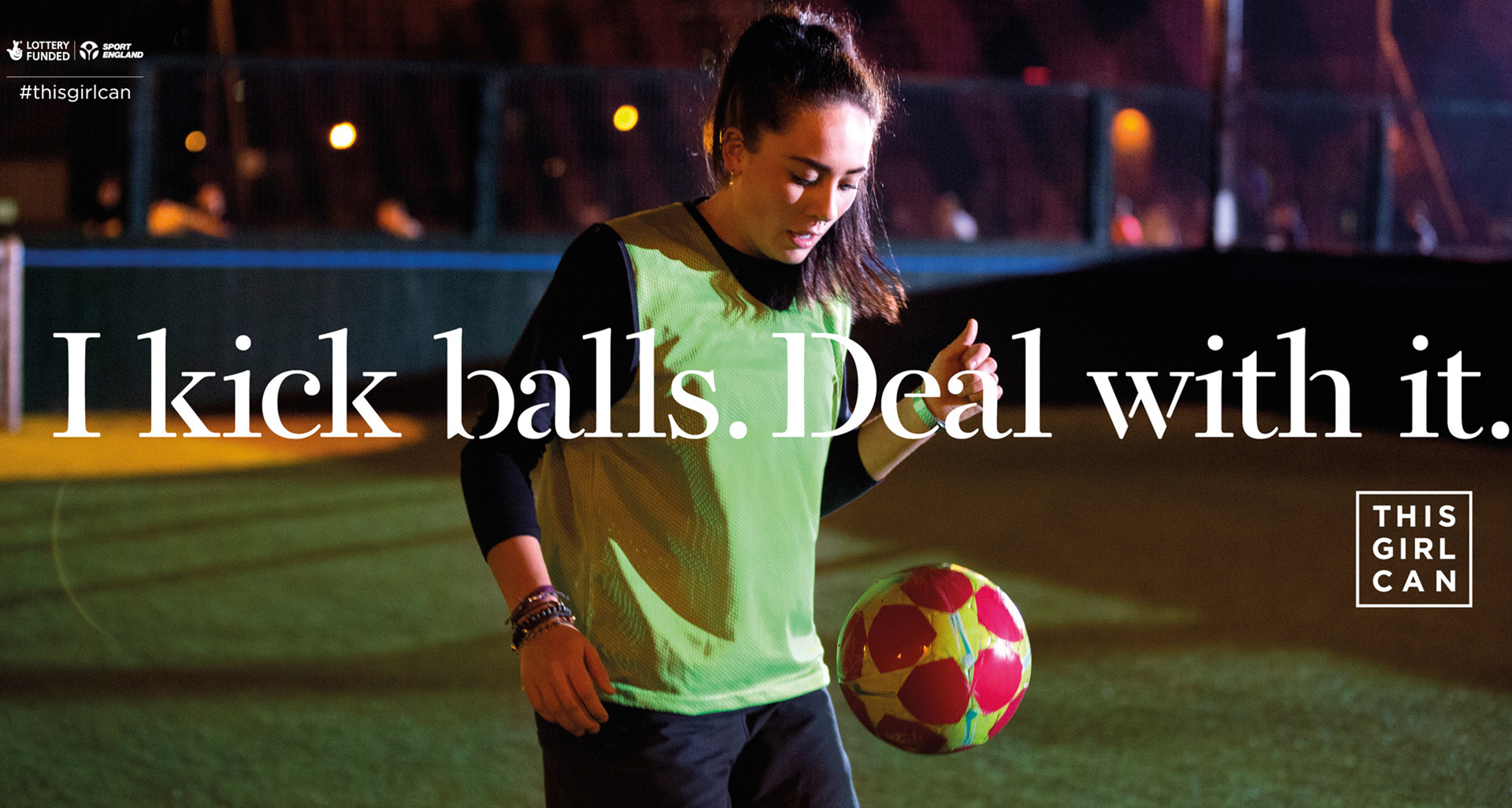 The national campaign is all about giving women the confidence to take part in sport of physical activity. The message is simple; you don't have to be an Olympic athlete. Whatever your ability, you CAN get active.
Like This Girl Can, Workplace Challenge helps to empower and inspire women (and men) to get active. By encouraging group participation and making it easy to log activities, it creates opportunities to exercise. Most of all, it also builds resilience – helping you to continue being active long after the post-Christmas motivation has finished.
Why should I bother?
Why shouldn't you? By completing bitesize chunks of physical activity in and around your working day, you could improve health, wellbeing and productivity – not to mention confidence and that all-important feel-good factor.
One of the best ways to do that in a busy working day is to make the most of your lunch break. Work with your local us to form a Pilates class in the office or run a Midday Mile with your colleagues. You could even 'rally' together for an instant ping pack and play table tennis in the boardroom.
Or you could embrace the time around your working day and join your colleagues for physical activity before or after work. Why not form a netball club, take your badminton rackets to the local sports hall or sign up to an early morning spinning class? The possibilities are endless.
Above all else, remember it's OK to have some trepidation before you step on the treadmill. We don't all look like an Olympic athlete when we put on our sports bra and lycra. In fact, the fear of judgement may never go away. But by exercising together with colleagues you can learn to manage your fears and build confidence.
What if I'm just not cut out for this?
There's another big similarity between 'This Girl Can' and Workplace Challenge; neither will judge you. It's perfectly normal to have a 'wobble' – you might lose motivation for a few days, or you might let the fear take hold. It doesn't mean you've failed.
The most important thing is that you get back on the horse – or more likely the bike, the treadmill, the track or the pitch.
In fact, who is 'cut out for this'? There are more than 56,000 people registered with Workplace Challenge, of all shapes and sizes, ages and abilities. We can all take part in sport - and with the support of initiatives like Workplace Challenge and 'This Girl Can', we can all find the confidence to do so.
Want to find out more? Follow this link to find out how you can get involved with Workplace Challenge.