5th April 2017
350 primary school children get active at airhop!
active education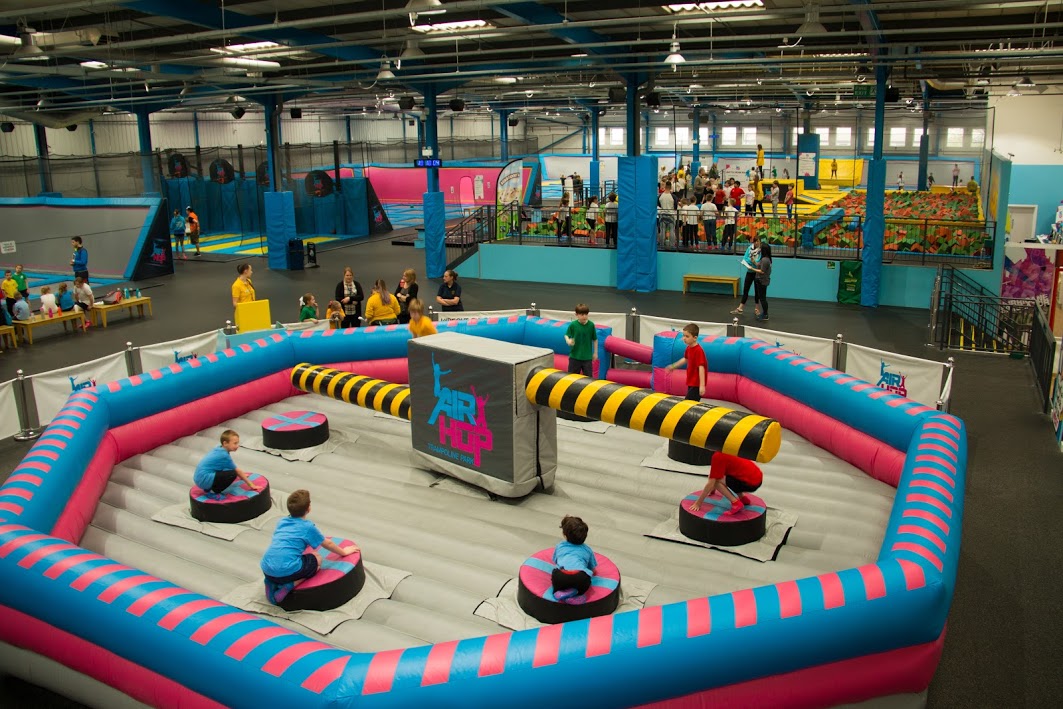 On Tuesday 28th March, 350 primary school children from across the West of England enjoyed a fun and energetic day at Airhop trampoline park. The event was organised by Wesport in partnership with Airhop, with the aim of offering a different opportunity to children who tend to be less active and generally have little interest in sport. The event was hugely popular, with 30 schools bringing teams of 12 Year 3/4 children to participate in a 2 hour session. Schools took part in a range of fun games including Dodgeball, Battlebeam and Wipeout, as well as having plenty of time to jump around on the hundreds of trampolines in Airhop's main court area.
Wesport, who already run the competitive School Games festivals three times a year, wanted to develop opportunities for those children who don't currently take part in sport at school or who perhaps lack interest in PE. The majority of children attending the event were specifically chosen by teachers due to their low activity levels caused by a variety of reasons such as home circumstances, low income and lack of confidence.
Alice Miller, Project Officer at Wesport who helped organise the event said:
'The event was a huge success, we were amazed at the energy and enthusiasm of all the children and every single one of them seemed to have so much fun! It is great to see how children can be active in an enjoyable, non-competitive way, without the barriers created by the more structured traditional sports played in schools. We hope to be able to work with these schools now to develop more opportunities like this and support these children to sustain their activity levels.'
All schools received discounted vouchers to book another visit to Airhop so we hope many will take up this opportunity. To find out more about Airhop please click here.