16th February 2017
#coachingcan change lives- an elite perspective
active community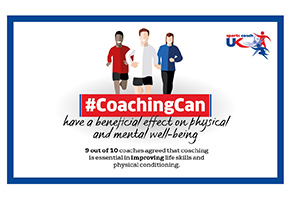 Today, Wesport continue their celebration of the #CoachingCan Campaign by championing the wider benefits of coaching for society, with another story from the West of England. Here we get a glimpse of the valuable impact #CoachingCan have within the elite sport sector as Sarah McLeod catches up with one of English Institute of Sport's (EIS) Strength & Conditioning Leads.
When I heard about the #CoachingCan Campaign I wasn't sure of it's relevance within the world of elite sport, as in my mind those elite athletes wouldn't normally need the 'nudge' to do more and would only need their 'coach' to achieve, develop and hone their skills and ability. However, the following insight shows that I was wrong. (Don't tell my husband!)
Over a cup of tea, I caught up with Chris McLeod to find out his motivations for coaching, including his best coaching memory. It is obvious he feels very lucky to do the job he does, he started by explaining what coaching means to him:
"Coaching for me is a position of privilege. It is the opportunity to work with others to help them realise their potential, at times this is potential they know they have, but at times it is helping them to realise something that they never thought they could achieve."
Chris goes on to discuss more about coaching in the elite world of sport and explains how elite athletes are trying to achieve something that few people do. They train long hours and make sacrifices and so they need someone who can relate to that, understand them and then add value to what they do. This is one of the hardest things about coaching, as you cannot do things for others, they have to want to do them for themselves. In Chris's eyes, the best you can do is create relationships and environments that give athletes the opportunities to improve.
Chris takes a few minutes to reflect on his motivations to coach and work within the sports sector. Top of his list is a love of sport, this has grown from the knowledge of the huge opportunities sport provides people, so Chris always knew he wanted a career in sport. In the early days of his coaching career, Chris had the privilege of working alongside an inspirational coach. Here he saw first-hand the impact a coach can have not only on the performance of players, but also the lives of those players and their personal and social development. Chris loves the fact that his job provides the chance to really make a difference – the reality for most people is that they want to feel they are making a difference through their work or life. When coaching is going well Chris feels like he is doing just that, and equally, when it isn't, it forces him to reflect and learn how to do it better.
As Chris recalls his best coaching memory, he can obviously remember it very clearly and with huge satisfaction:
"My best coaching memory was actually when I was watching a hard fitness session. I was not saying anything at the time and was sat on an old bench in the corner of the sports hall. We had been working with an athlete for years who had a fear of working too hard and would ease off when things got difficult. It was definitely stopping her fulfil her potential as an athlete and a person"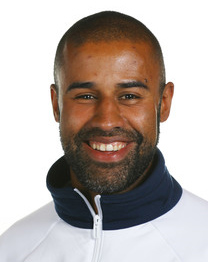 "In this one session she got to the point when she would normal ease off or go for a 'strategic drink', but on this occasion she carried on and began to motivate the rest of the group. The look on her face afterwards was priceless, the look that she had surprised herself and done something she did not think she could do. From a personal perspective I felt lucky, lucky to do a job that has moments like this"
Chris loves the interactions, the people, and the challenge of working with others to work things out. Coaching has taken him on his own personal development journey, as well as impacting positively on the lives of those athletes he has worked with.
#CoachingCan help and inspire people to achieve their goals. Coaching Can change lives. (even in the elite sector – a wife can be wrong…… on occasions!)
If you would like to share your stories on how #CoachingCan change lives, please get in touch with us at info@wesport.org.ukor CLICK HERE for more information about the campaign.  
CLICK HERE to read about Seb's story and see how #CoachingCan Change Lives.