3rd April 2019
Get Set To Go Summer Activities 2019
getting active
mental health
health and wellbeing
Perhaps you stay at home a lot or your confidence is low? We may be able to offer you a volunteer to support you in your goal to become more active.
Please feel free to ring us about anything you want to talk to us about.
Elefriends is a supportive online community. We all know what it is like to struggle sometimes, but now there's a safe place to listen & be heard. https://www.elefriends.org.uk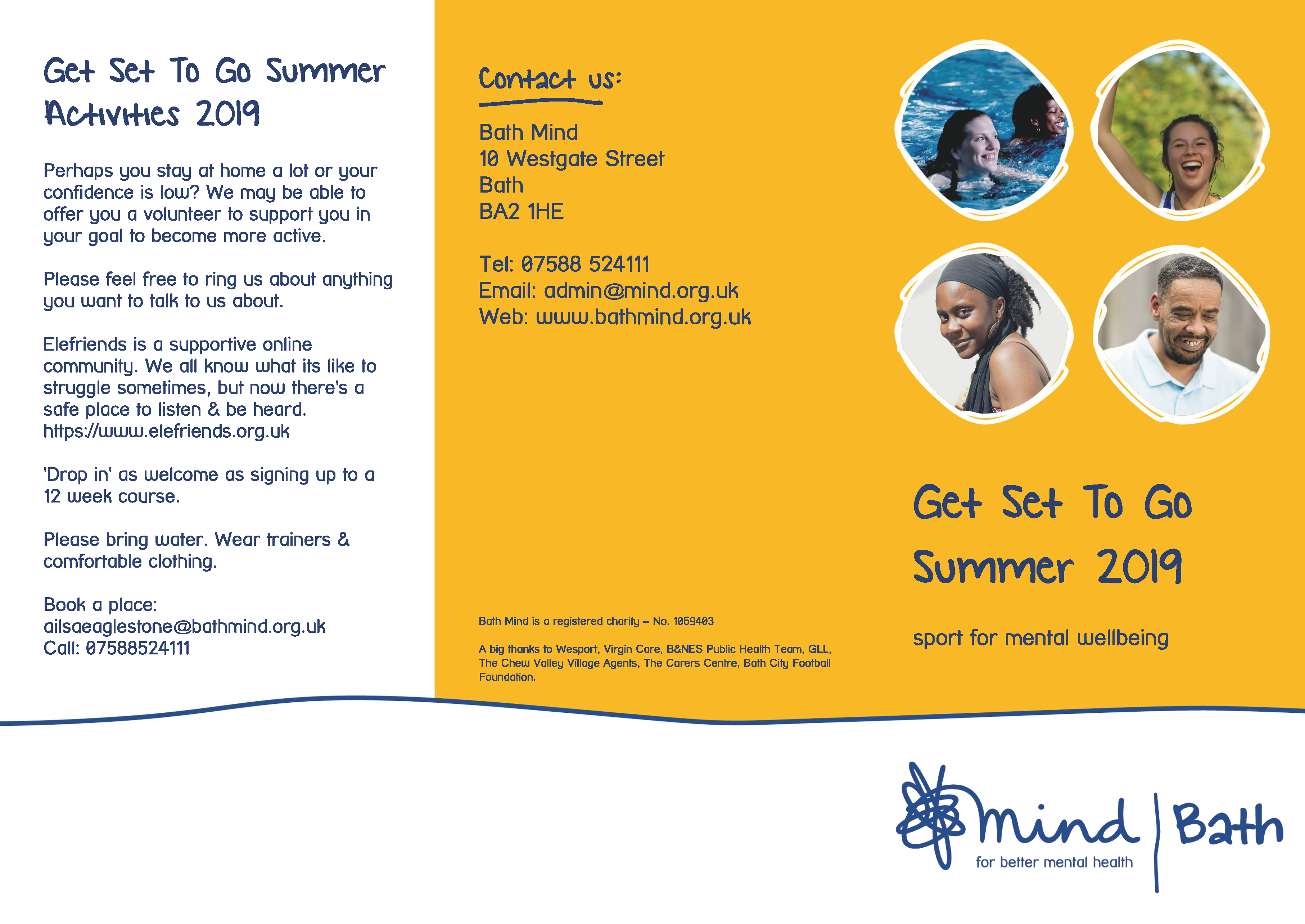 'Drop in' as welcome as signing up to a 12 week course.
Please bring water, Wear trainers and comfortable clothing.
Book a place:
ailsaeaglestone@bathmind.org.uk or call 07588524111
Find the attached flyer here