30th April 2019
Giving EVERY child the physical literacy, emotional and thinking skills to achieve in PE, Sport and Life
mental health
health and wellbeing
active education
Active, healthy children achieve more
real PE is a unique, child-centred approach that transforms how we teach PE to engage and challenge EVERY child in primary school.
It provides fun and simple to follow Primary PE Schemes of Work and support for Early Years Foundation Stage, Key Stage 1 and Key Stage 2 practitioners that give them the confidence and skills to deliver outstanding PE. It is fully aligned to the National Curriculum and Ofsted requirements and focuses on the development of agility, balance and coordination, healthy competition and cooperative learning through a unique and market leading approach to teaching and learning in PE.
What makes real PE unique?
real PE is, first and foremost, a philosophy and approach which aims to transform how we teach PE in order to include, challenge and support EVERY child. It supports teachers and other deliverers to make small changes that will have a significant impact on their learners.
To maximise learning and impact, real PE is supported by a 3-day programme of training and support, where delegates are introduced to a new approach to teaching PE.
Resources
In addition to comprehensive training, real PE is supported by unrivalled resources and Jasmine – your real learning platform. Jasmine is a planning, teaching and learning aid to make your PE lessons come to life.
Click here to sample FREE Lesson Plans on Jasmine.
real PE - 3 day Subject Leader training Day 1: Tuesday 18th June 2019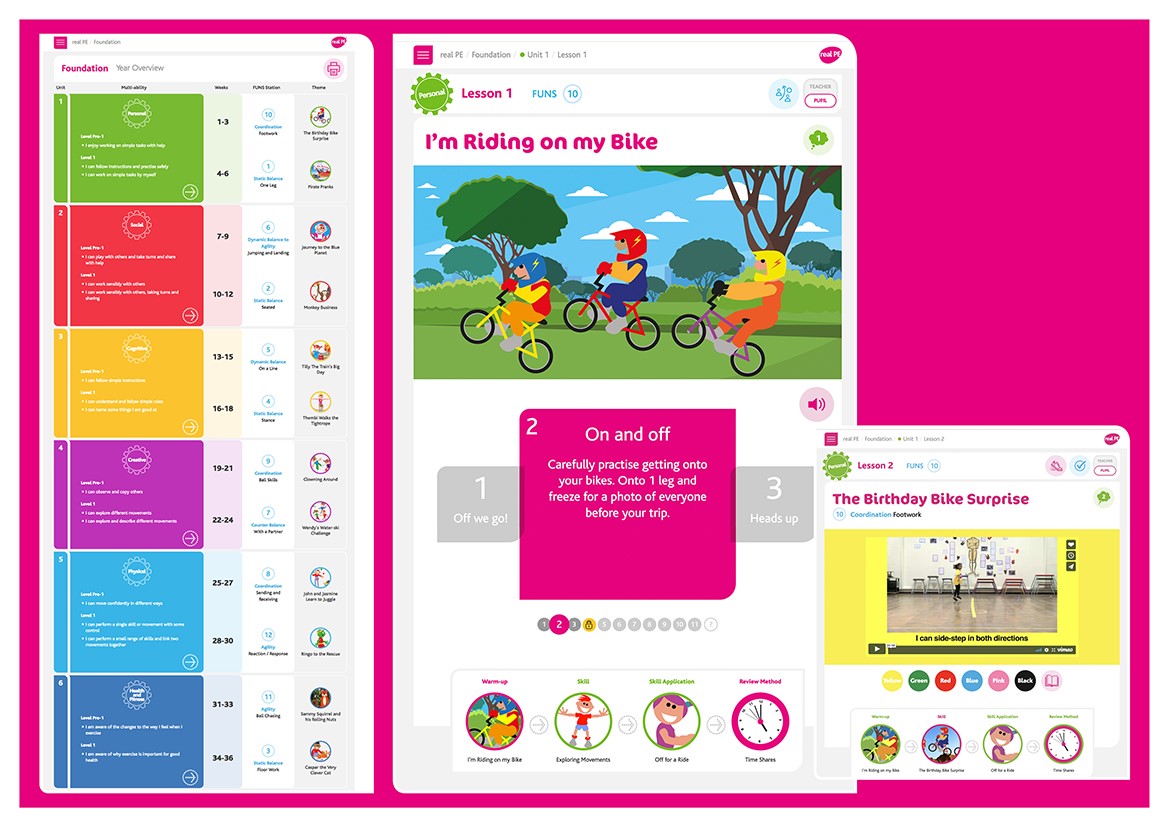 Click HERE for full details.  Whole School training events are also available.
Contact Sarah Moon for a meeting or discussion to find out more:
Sarah Moon, South West North Regional Manager (Mobile) 07828 967408 (Email) sm@createdevelopment.co.uk 
Have you heard of real legacy? real legacy is an ambitious two-year programme, personalized for your school to make a real difference and create a real legacy for EVERY child. Find out more here.