12th February 2019
GLL Foundation – 10 Days!
funding
THERE IS LESS THAN 10 DAYS UNTIL GLL SPORT FOUNDATION APPLICATIONS CLOSE!!!
As a club in a GLL area we want to support your athletes/members journey in 2019. 
Why apply:
Athlete Benefits include:

Training membership – access to over 300 GLL and partner operated sport and leisure venues across the UK
Sport performance – access to physio / injury rehab programmes
Financial – access to £200-£1,250 cash awards depending on award level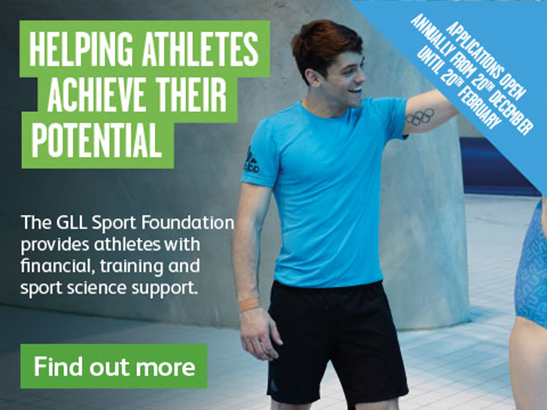 To continue receiving support you will need to complete the application form.
Complete the online application – APPLY NOW
Applications close 20/02/19
Find out more about GSF and your fellow supported athletes via:
We're looking forward to receiving your application and supporting you in 2019.