10th September 2019
*Job Opportunity* Young Bristol
About Young Bristol
Young Bristol is a youth-driven charity that works to offer a choice of opportunities and experiences for all young people. By working in partnership with a wide-range of community-based centres, and directly with young people through our programme of activities, we respond creatively to their needs and realise their capabilities.
Our Work is Driven by Five Key Values;
 Inclusion and Opportunity
 Respect and Belonging
 Empowerment
 Collaboration
 Speaking Out
"We Believe That Every Young Person Has the Right To Discover What They're Capable Of!"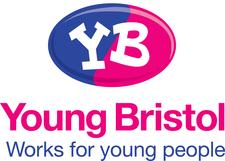 Job Description- Community Youth Club Sports Staff
MAIN PURPOSE OF JOB:
Delivery a variety of multi-sport activities within our Club Network from taster sessions through to formal delivery that; Fits in with the needs of the young people and, is commensurate to the National programme hosted by the National Association of Boys' & Girls Clubs.
Building strong relationships with club staff and members and ensuring the Club programme is both Club and member driven, effectively utilised, evaluated by a selection of participants and constantly reviewed and improved. Appropriate photographs and/or video evidence should be included within this evidence base.
Report figures and attendance to the Community Clubs Development Lead to ensure efficient operation and promotion of the Young Bristol Clubs programme. These will include; recording attendee's details, sessions details, written and/or verbal updates and reports as required by funding Agencies and/or the Management team ensuring agreed outcomes are delivered and monitoring and evaluations are completed.
Support the overall delivery of Young Bristol programmes including its community based youth club network.
Work as part of a team towards individual and team targets.
Follow and at times create Health & Safety Risk Assessments (where necessary) for each activity and the safe and professional execution of such.
Work in accordance with all Young Bristol Policies and Procedures.
On occasions it may be necessary for you to perform the role of Group Leader, which will include having responsibility for behaviour and pastoral care of young people whilst they are participating in the Young Bristol Clubs programme.
Promote the various training and activity programmes available via Young Bristol, UK YOUTH, NABGC and any other appropriate Partner Organisation.
Undertake any other duties as are commensurate with the post or will be of benefit to Young Bristol and its various programmes and/or its network of community youth clubs.
Person specification:
Essential
Have a flexible approach to work as evenings and some weekend work will be essential
Self motivated and positive attitude
Approachable, friendly and trustworthy
Excellent written and verbal communication skills
Competence in the use of IT packages (e.g. word processing, email, data entry)
Ability to work effectively and enthusiastically in a team situation and on own initiative
Commitment to develop themselves and wishes to expand their experience working with young people
Be flexible with work hours
Be "Pro-active" in your role
Be able to work against targets
Full UK Driving License
Desirable
Access to a vehicle
A current MIDAS certificate or a willingness to undergo MIDAS training. Would require Full Clean License, held for 2 years or more and over 21 years old
Experience with working with young people
Have taken part in a National Citizen Service programme
The Package
Working hours: 15 hours per week which will include evening and occasional weekend work. This will include 3 x 3hr evening sessions per week and 6 hours planning time.
Salary: £16,009.50 Pro Rata
Term: Fixed Term – September 31st 2020
Holidays: 35 days per annum, Pro Rata, inclusive of all public holidays
Probation: This post is subject to a 3 month probationary period
Training: In house training will be provided. We are committed to the development of our staff therefore any training commensurate to your role we are happy to explore
Line Manager: Community Club Development Lead
Vetting: This post is subject to a Disclosure and Barring Service (DBS) Enhanced Check. Young Bristol takes the safety and safeguarding of young people extremely seriously. As part of this role Young Bristol will fund your training in First Aid, Child Protection and Safeguarding.
Location: The Station, Silver St, Bristol, BS1 2AG
Recruitment
To apply for this position, please send your CV along with a cover letter detailing how you are suitable for this role, to us by email on hr@youngbristol.com or via post marked Private & Confidential to:
Community Club Development Lead, Young Bristol, The Station, Silver Street, Bristol, BS1 2AG
We will confirm receipt of your application within 2 working days. The closing date for applications is 9am on the 20th September 2019