5th September 2018
Mixed Netball
getting active
health and wellbeing
active community
active workplaces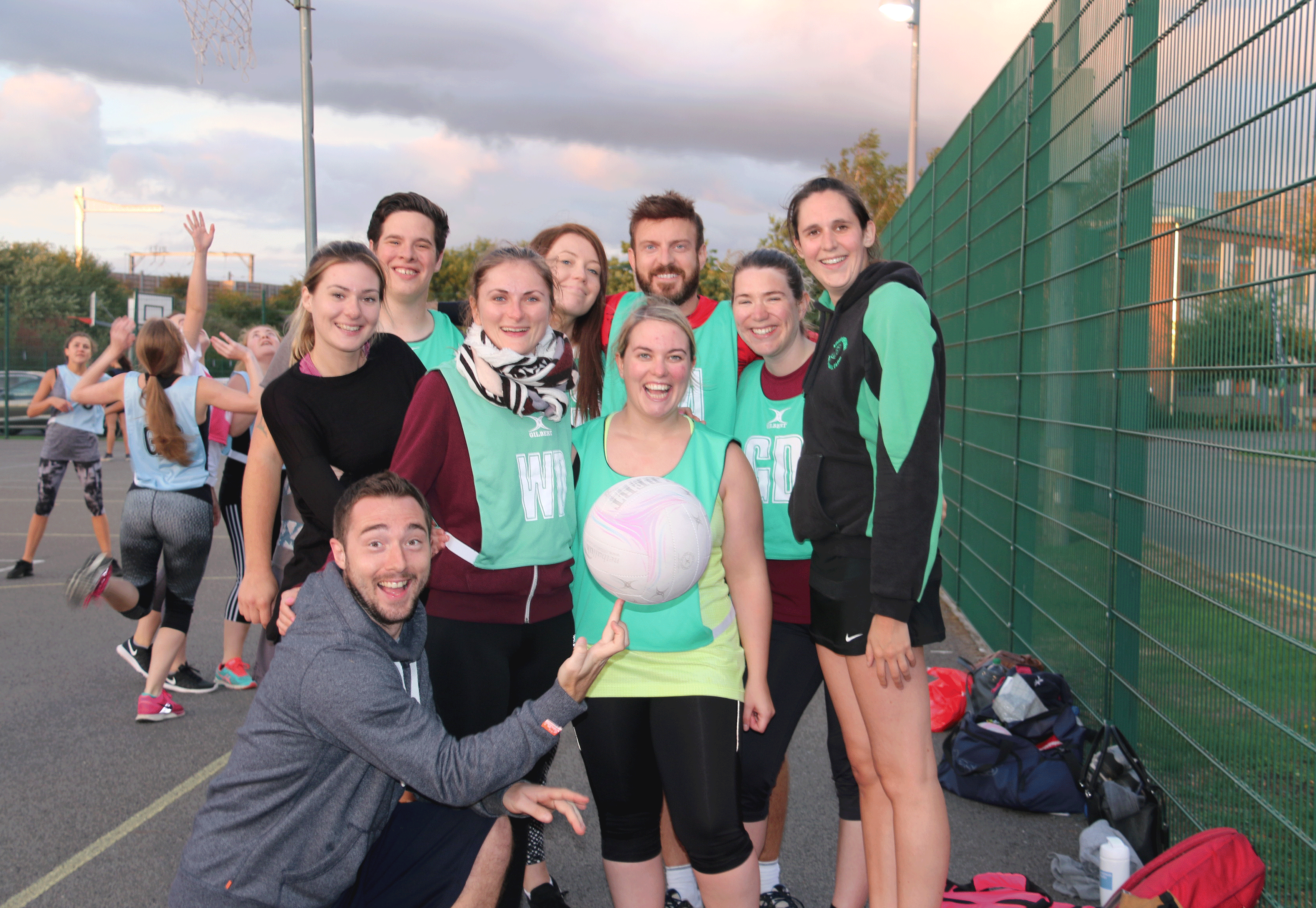 The Wesport Active Workplaces Mixed Netball Tournament returned for the 4th year running and saw 15 teams from workplaces across the West of England compete to be crowned 2018 champions. 130 participants contested 44 games with 8 umpires managing quick format turn around games of 5 minutes each way.
In a joint initiative Wesport and England Netball delivered this year's event, local Development Officer Emily Harrison ran the tournament having to work through a 3 way tie before announcing the results at the end of the competition!
A special thank you to teams who have continued to enter the event and a great welcome to some new workplaces who joined us for the first time, first placings in the event were:
1st – Thunder 1
2nd – Untouchables
3rd – Hargreaves Lansdown
A big well done to all that came, played, cheered and refereed. Our friends at England Netball want to encourage you to keep playing! Emily Harrison Emily.Harrison@englandnetball.co.uk is our local Netball Development Officer and is here for all your Netball needs. Take a look at the session finder at www.englandnetball.co.uk/netball-finder/ to search opportunities close to you.
Wesport run the Active Workplaces Competition Calendar to support and promote physical activity around the working day. The Autumn / Winter competition calendar will be launched in September with events including Badminton, Dodgeball and a newly added Pickleball for workplaces to try. To find out more and see other ways to activate your workplace please visit www.wesport.org.uk/activeworkplaces where you will find:
Once again a big thank you to everyone who turned up on the night, and we hope to see your teams again at other events!