15th July 2019
#MoveForFree
getting active
Safeguarding
health and wellbeing
active community
active education
Wesport want to shout about all the free sports and physical activity sessions that are going on in the West of England over the summer holidays. We're using the #MoveForFree to make it easier for parents and carers to find out about what's on near them.
If your organisation is hosting an open day or taster sessions over the summer holidays, we want you to use this hashtag to spread the information further. Similarly, if you have heard about any free sports or activity sessions in your area, use #MoveForFree and we will share your news!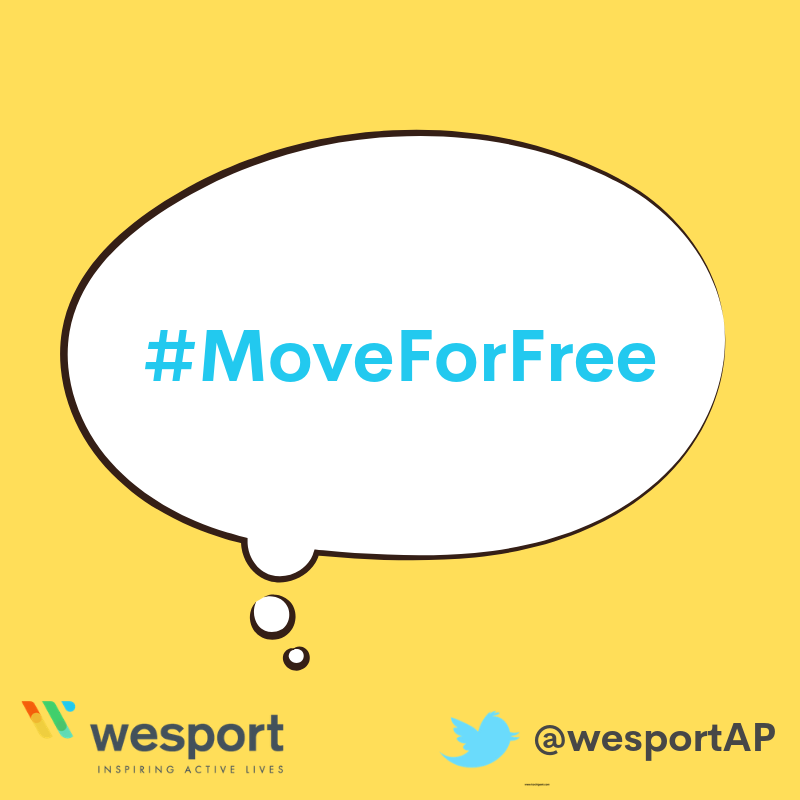 Between 22nd-28th July Wesport will have a focus on free activities in the West of England on social media. This is to coincide with the start of most school holidays, but please feel free to send us any info you have before then too.
Please also share this with any relevant partners in your network to spread the word!
And don't forget to follow us on Twitter and Facebook @WesportAP!
If you are involved with a club or organisation and need advice/support on what good safeguarding looks like for sport and physical activity, take a look at our upcoming workshops here: 
Or contact our designated safeguarding officer: Melonie.gregory@wesport.org.uk
Please note that Wesport are not endorsing any of these programmes nor have we safeguard-checked them. Please read our safeguarding children in sport policy & procedures before attending any sessions. 
Alternatively visit the CPSU website for more information