9th November 2016
new code of sports governance
active community
active education
funding
Organisations seeking public funding for sport and physical activity must meet new gold standards of governance.
A new Code for Sports Governance sets out the levels of transparency, accountability and financial integrity that will be required from those who ask for Government and National Lottery funding from April 2017.
You can download A Code for Sports Governance here.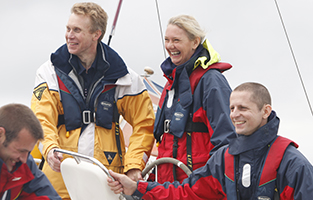 Gold standards
The code has three tiers and will apply to any organisation seeking funding from us or UK Sport, regardless of size and sector, including national governing bodies of sport, clubs, charities and local authorities.
The code is proportionate, expecting the highest standards of good governance from organisations requesting the largest public investments, including:
Increased skills and diversity in decision making, with a target of at least 30 per cent gender diversity on boards
Greater transparency, for example publishing more information on the structure, strategy and financial position of the organisation
Constitutional arrangements that give boards the prime role in decision making.
The Government announced that a new governance code would be developed in its Sporting Future strategy, published in December 2015.
Sports Minister, Tracey Crouch MP, said:
"It is vital that our domestic sports bodies and organisations uphold the very highest standards of governance and lead the world in this area.

"We want to ensure that they operate efficiently and successfully while being transparent and representative of society. We have been clear that we will expect them to adhere to the new Code of Sports Governance if they are to receive public funding in the future."
Together with UK Sport, we consulted over 200 organisations on what should be included in the code over the summer, and found strong support for higher standards of governance, including:
98 per cent agreed that councils in sports bodies should be more transparent
78 per cent agreed that there needs to be increased diversity in organisations receiving public funding.
Making changes
Sport England Chair, Nick Bitel, said:
"Organisations that receive public money do so with tremendous responsibility to ensure it's invested wisely and transparently. That is truer now than it has ever been.

"There have been significant improvements in standards of governance, which is to be welcomed, but there is still much to do. Diversity in sports sector boardrooms is still an issue and requires a mandatory code to achieve sustainable change.

"I welcome the Government's drive to improve standards across the sport and physical activity sector and see the new code as a significant step towards the UK becoming a world-leader in this field."
Organisations seeking funding from both us and UK Sport – typically national governing bodies – will be jointly assessed, meaning a streamlined process for them to demonstrate how they meet the standards.
The code isn't a barrier to organisations obtaining public funding. Indeed, many of the requirements build on things already being done within the sector.
The code also includes clear guidance to help organisations meet the requirements and raise standards. Sport England and UK Sport will support organisations to achieve the standards.