14th June 2018
School children from across the West of England take to the water in the 2018 Inclusive Watersports event
active education
110 local school children took part in sailing, canoeing and rowing competitions at the All Aboard Watersports centre on Bristol Docks for the annual event.
Organised by the West of England Sport Trust (Wesport) and run by All Aboard, the Inclusive Watersports event is part of the West of England School Games programme. 10 schools from across Bristol, South Gloucestershire and B&NES brought teams of children aged 11-14 to participate in rowing, sailing and katakunu competitions. The event gives children with a range of disabilities and learning needs the opportunity to try some new sports that they wouldn't normally have the chance to do.
Different pupils from each school competed in 2 races for each event before the final races determined the medal winners. Bradley Stoke had a great day with their Rowing and Katakanu teams both taking home Gold medals, and Sailing team taking Silver. Downend School won the Sailing competition, came 2nd in the Katakanu and 3rd in the Rowing. Broadlands and Oldfield School also took home Bronze and Silver medals in various events. 
In addition to the main events, medals were also up for grabs in a rowing challenge using Ergometers set up on the land. Individuals from Broadlands Academy achieved the fastest times in the boy and girl competitions, and Downend received a prize for having the most individuals competing!
Prior to the event itself schools received 6 weeks of activity sessions at All Aboard, funded by Wesport. This gave them the opportunity to get used to the sports and choose their favourite one to practise in preparation for the competition. All Aboard offer a range of watersports activities with many different sessions for schools, disability groups and a range of ages. They did a brilliant job at organising the event which wouldn't be possible without all their willing volunteers.
The School Games is a national Olympic and Paralympic legacy programme designed to provide a competitive school sport environment for local school children.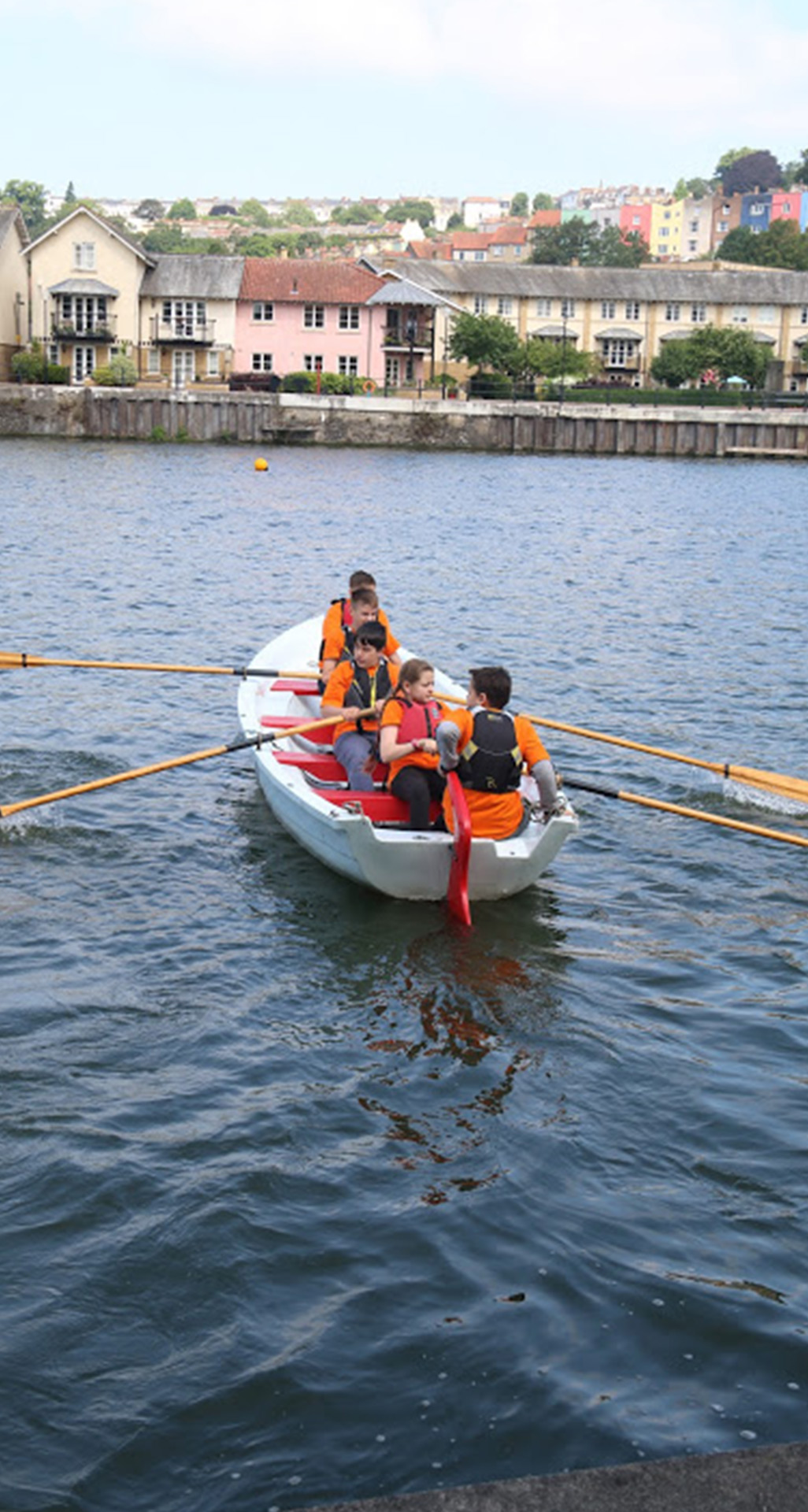 Funded by Sport England and organised by Wesport and the local School Games Organisers, the School Games Programme provides a competitive school sport structure and pathway for young people in the West of England.
The focus now moves to the 2018 Summer School Games which takes place on the 4th July at University of Bath Sports Training Village.
Ben Pickett, teacher at Kingsweston School said:
"The Inclusive Watersports event is an amazing experience for our children. Many of them have very specific needs and behavioural difficulties and wouldn't have gone anywhere near water or thought they would have been capable of doing the activities if this opportunity hadn't been offered to them. They have all achieved so much and thanks to All Aboard for being so fantastic with them!"
Casey Moore, pupil at Kingsweston School:
"I was nervous going the first time and then didn't want to go on the water so I watched to start with. Then I decided to have a try as it didn't look too bad! I found the water made me feel really calm and I enjoyed doing the Katakanu, working with my team mates to make the boat go faster."