7th December 2018
tri january by go tri
getting active
health and wellbeing
GO TRI will be delivering a New Year campaign which aims to engage new participants and those with a 'revolving door' relationship with sport and physical activity to take on a multisport challenge throughout the month of January.  
Objective
- Drive 5000 new registrations to the GO TRI website in the month of January 2019.
The Challenges
- Swim, bike and run throughout the month to complete one of the distances below:
▪ GO TRI distance - 15km
▪ Sprint distance - 25km
▪ Standard distance - 50km
- Suggested break down of distances will be provided.
- Each challenge will be fronted by an influencer who will bring to life the challenges and share their stories. Three influencers are now confirmed and are in the process of signing contracts.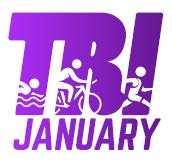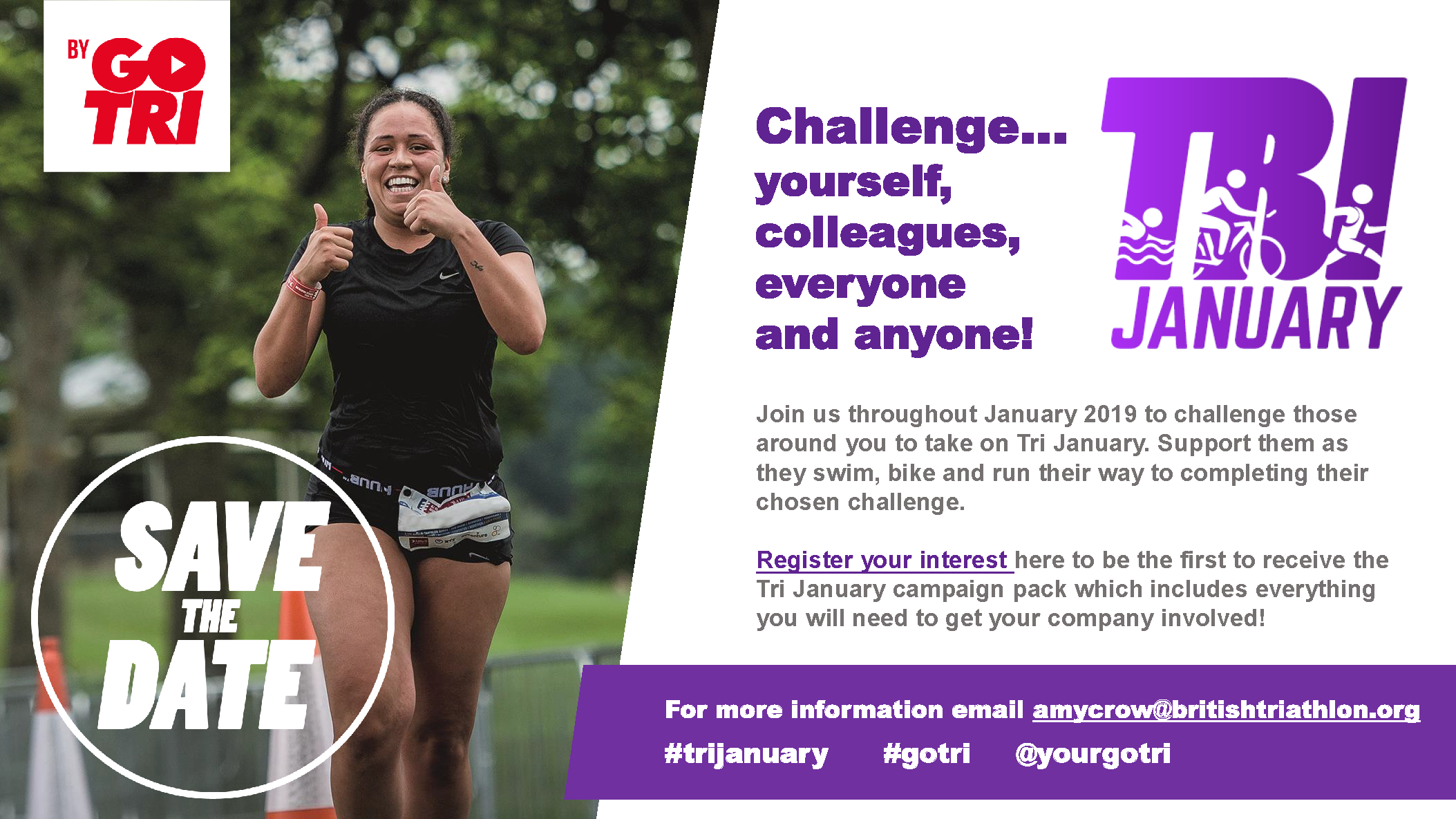 - Participants will be posted out the Tri January pack containing a welcome letter, Tri Janaury wall chart, stickers, diary inserts, and influencer top trumps cards, when they sign up to the campaign.
▪ Digital screen artwork
▪ Flyers
▪ Posters
How to Get involved
Register your interest and receive the Tri January campaign pack in December, which will include the following:
For further information please contact Amy Crow, Participation Manager:
amycrow@britishtriathlon.org
07739 526 562 / 01509 226 204