21st August 2017
the west of england celebration of sport evening will return in 2018
getting active
active community
active education
active workplaces
funding
The West of England Celebration of Sport Evening will not be taking place in 2017 but will return in 2018. The West of England Sport Trust (Wesport), who organise the event, has taken the decision to move the event to be a bi-annual (every other year) event.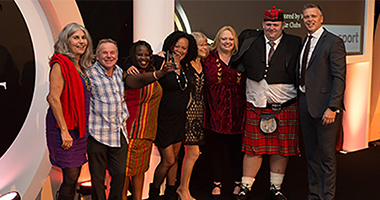 The event, which started in 2012 as part of the legacy following the London 2012 Olympic and Paralympic games, has seen hundreds of winners and almost thousand nominations, run annually for the last four years. It aims to recognise the outstanding athletes, inspirational volunteers, great coaches and high-quality clubs and organisations in the West of England.
Steve Nelson, CEO of Wesport said:
"We have taken this decision due to a variety of factors, including the request of the nomination committee (the independent panel that assess the nominations) that the event should become bi-annual (every other year) to ensure a greater response & variety of applicants.  We will use this year to assess the format of the Awards Evening, and to ensure that each award still represents the achievements of the winners & runners up.

We would like to thank the event sponsors for their continued support, which including Nuffield Health our headline sponsor of the Celebration of Sport Evening.

We look forward to bringing the West of England Celebration of Sport Evening back in 2018 bigger and better".
If you would like to find out more information about the previous Celebration of Sport Evenings, please visit www.wesport.org.uk/cose.