30th August 2017
you will make a netballer out of me by the end of the night!
active workplaces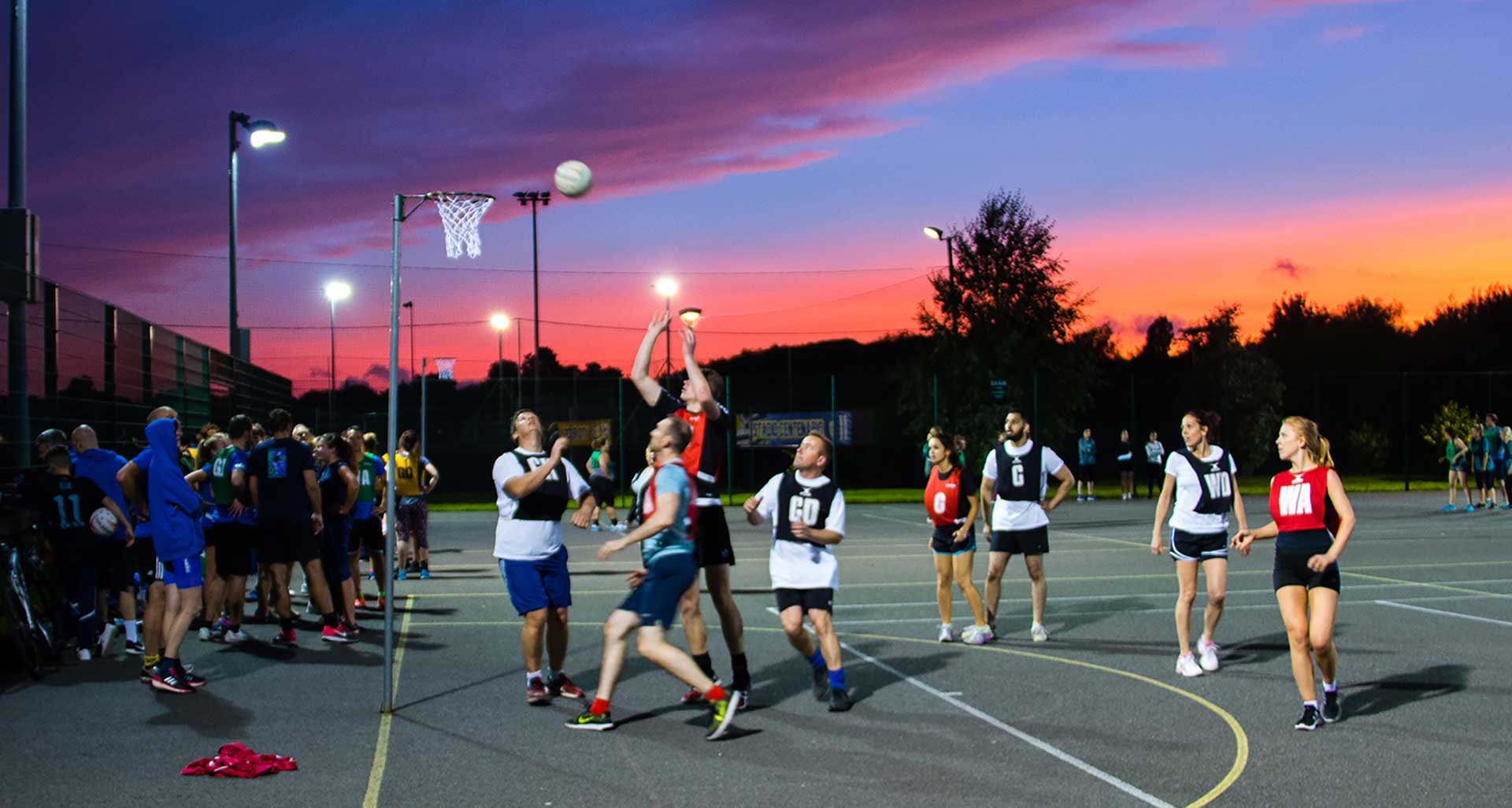 On the 23rd of August 2017, Wesport ran its 3rd mixed netball workplace tournament which saw 125 participants compete to be crowned 2017 champions at Abbeywood community school. These participants spanned 16 teams from 15 workplaces across the West of England and even included some cheerleaders!
England Netball supported the event by running a workplace training session in the lead up to the tournament. Three teams attended and received coaching from Avon Netball Development Officer Emily Harrison. This allowed those players that had never played before a chance to learn some rules and understand the overview of the game.
The tournament itself was a huge success with many smiling faces and determined teams aiming for those top placings. A huge thank you must go out to the umpires who as always were laughing more than blowing their whistles, with one player screaming "You will make a netballer out of me by the end of the night" to their umpire after being called up for a combination of footwork/ 3 foot rule and hugging his defender all in one.
We saw an excellent evening of sport with a high level of netball played creating a brilliant competitive atmosphere. One of the attendees commented that:
"For our team it was a good chance to meet other people within the company, most of us did not know each other beforehand".
The top three placings went to:
Vicious & Delicious – Ministry of Defence (Defence Equipment and Support)
DSRA- Ministry of Defence
Ballers- 2nd Chance Group (Coachmakers)
Ruth Mitchell project officer at wesport and event organiser of the tournament said:
"It was a fantastic evening and the feedback was really positive. We look forward to rolling out many more workplace tournaments throughout the year"
A big well done to all that came, played, cheered and refereed. Our friends at England Netball want to encourage you to keep playing! Emily Harrison Emily.Harrison@englandnetball.co.uk is our local Netball Development Officer and is here for all your Netball needs! Take a look at the session finder at www.englandnetball.co.uk/netball-finder/ to search opportunities close to you.
If you are reading this and want to participate in our range of workplace competitions or netball outside of the workplace then head over to our website and see what you can get involved in:
Once again a big thank you to everyone who turned up on the night, and we hope to see many of you again as well as many new faces soon!