9th February 2018
Workplace Badminton – 07/02/2018
active workplaces
On the 7th February we ran our second workplace badminton competition. This saw 10 teams from a range of workplaces across the West of England play for the title of champion. Thank you to all the teams for joining us for a brilliant evening of badminton.
We held the competition at Easton leisure centre and split the 10 teams into two small competitions of 5 in relation to ability. This meant everyone had an equal chance of winning and in the end two champions were crowned.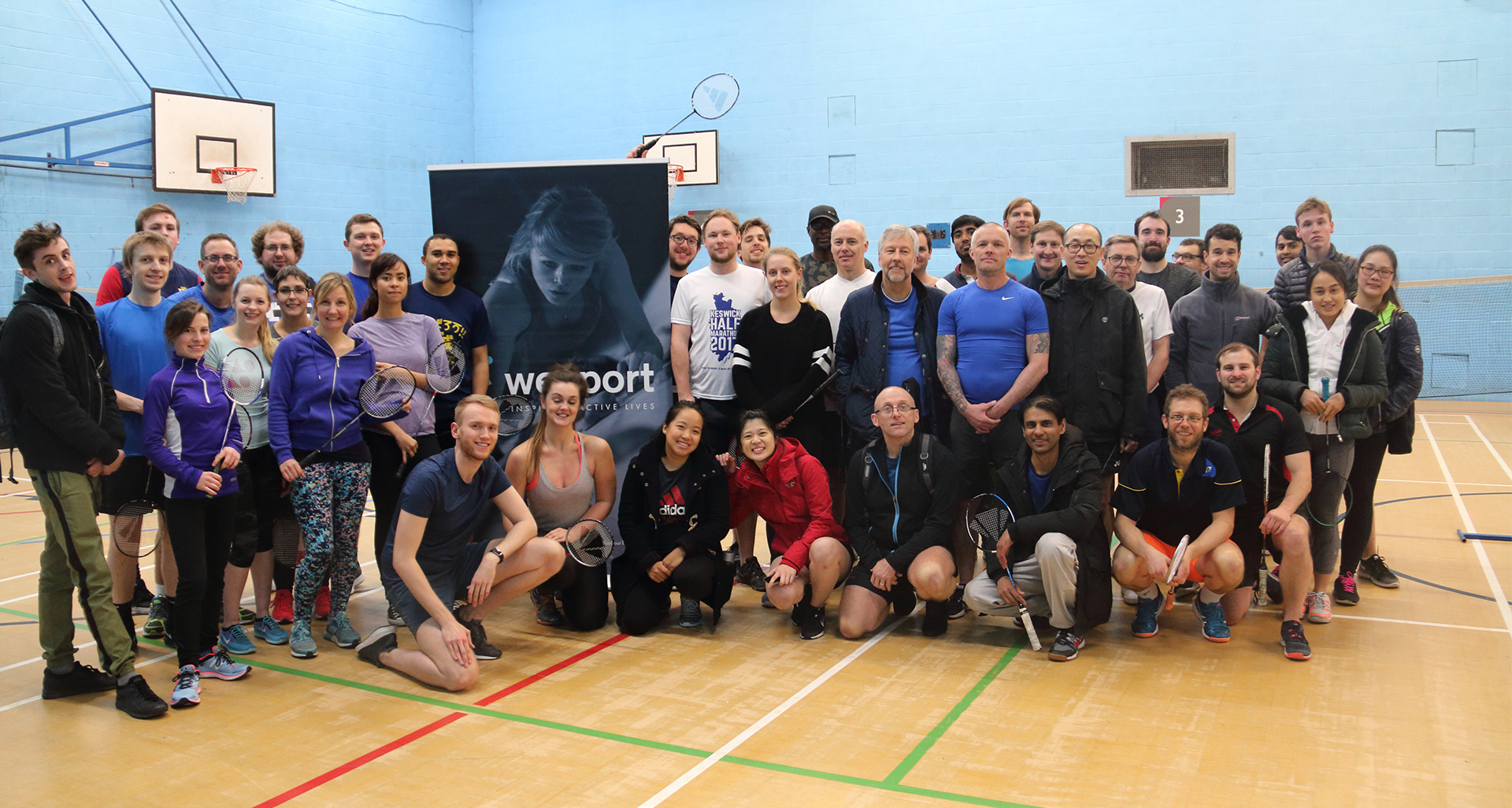 The final result:
Competition 1: (more experienced players)
1st Flaming feather (168 points)
2nd May the fours be with you (142 points)
3rd LBG – Team 1 (124 points)
4th PWC – Team 1 (111 points)
5th HPC – Team 1 (108 points)
Competition 2: (less experienced players)
1st HPC – Team 2 (155 points)
2nd LBG – Team 2 (139 points)
3rd Inside Asia – Team 1 (120 points)
4th Soil Smashers (103 points)
5th Inside Asia – Team 2 (94 points)
We will be running another badminton competition in May, and we have our dodgeball competition next month – March 14th. Please click here to read more about the dodgeball, as it would be great to see as many people there as possible.
Lisa Wood, Project Manager at Wesport and event organiser of the tournament said:
"It is great to be able to offer businesses the opportunity to take part in a high quality but fun competition. Seeing all the teams enjoying themselves is great to see. We also try our best to run a format that means every level of ability has equal chance which keeps the enthusiasm up. "
Finally if you can't wait until May to play badminton again, then please find below a variety of links that will help you find your nearest club or session:
• Badminton England Club Finder: http://www.badmintonengland.co.uk
• No Strings Badminton sessions (pay & play): https://nostringsbadminton.co.uk
• Avon Badminton Association: http://www.avonba.co.uk/
Once again thank you to all those involved and if you are reading this and want to be part next time please don't hesitate to join in.
Please tell your friends/ business contacts about our competitions and we hope to see you all again soon!