Current Funded Satellite Clubs
Wesport are pleased to confirm funding for the Satellite Clubs programme has been extended to 2021. This will support local community sport and physical activity deliverers to engage young people aged 14 - 19 who are currently inactive. 
Please view the information below and the downloads section to the right of this page to access more information.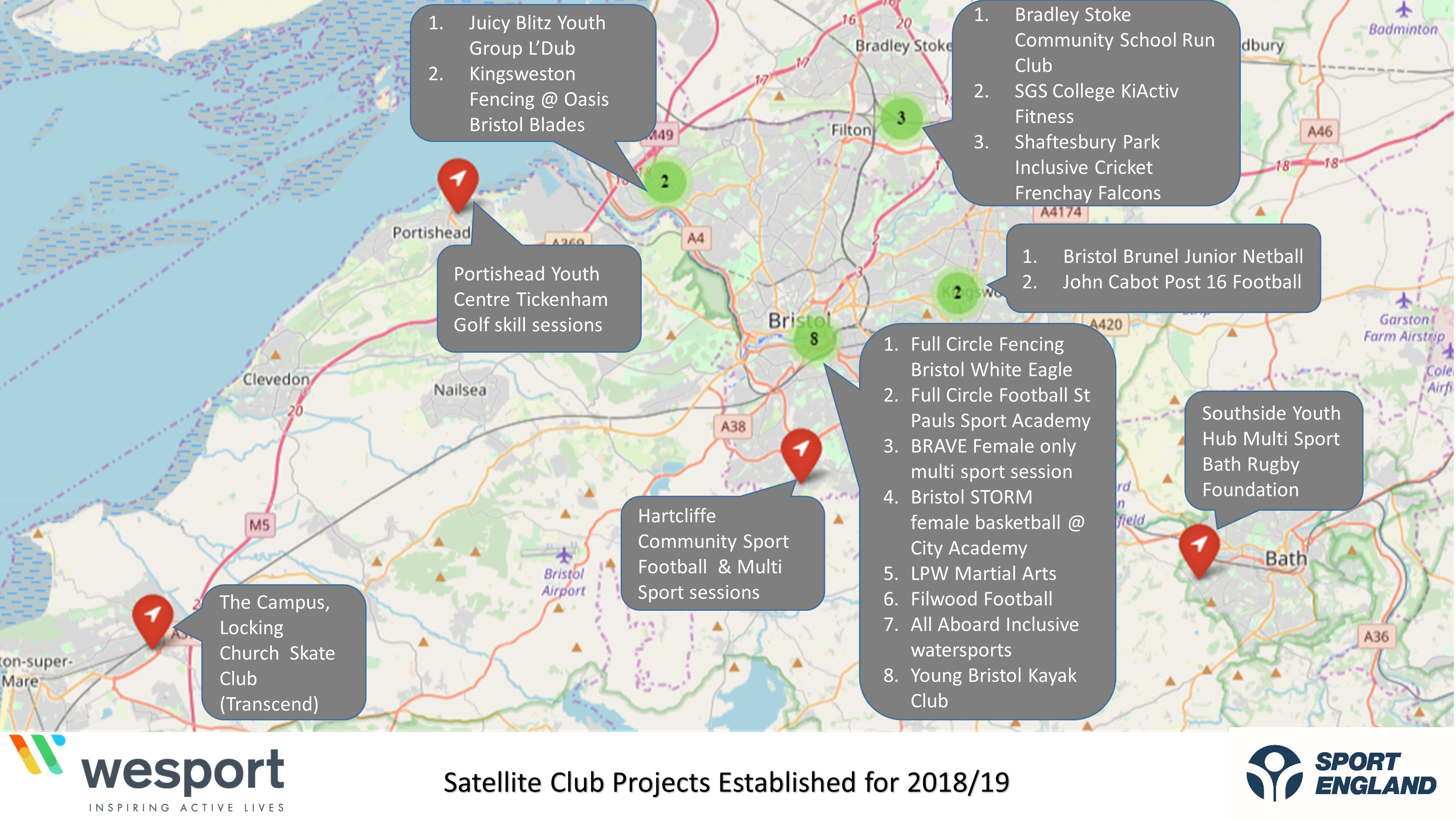 Current Partners
Wesport have supported the partners shown in the map above to deliver Satellite Club sessions. Please see links below to reach the partners involved in the projects: 
Bath & North East Somerset 
Bristol 
North Somerset 
South Gloucestershire 
Funding is limited to support a small number of projects across the West of England, this is an open pot of funding available to partners who can meet the programme requirements. This pot will remain open until March 2020, however this is dependent on the level of applications received throughout the year.