Activate Your Workplace
How will you activate your 2019?
We want to help influence you and your workplace to make a sustainable and healthy difference this January….that lasts for 2019 and beyond.
Take a look at the opportunities on this page to help motivate your colleagues, planning to move more in and around your working day will help to reduce sedentary behaviour.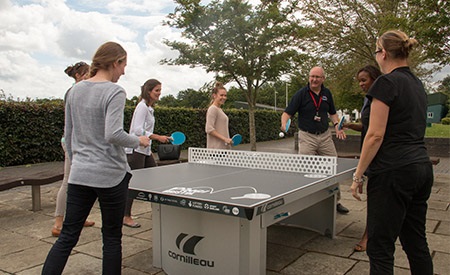 Pressuring ourselves to complete tough new challenges and maintain these promises can often see us defeated before we've even put a plan in place to achieve them!
There's no magic rule book, it will take some team work but together in your workplace you can start to make a difference. Take a look at some of the options below, grab some team mates and see if you can plan some activity into 2019:
Activate your Lunch Break with bitesize activity (see download section for a printable list)