inter-workplace competitions
Many employees relish the opportunity to compete as a team against other local workplaces. So we have compiled a list of workplace competitions across the West of England area. They are a real mixture of leagues and one-off tournaments, mostly organised by local clubs or ourselves. So take a look, get a group of colleagues together and enter a team!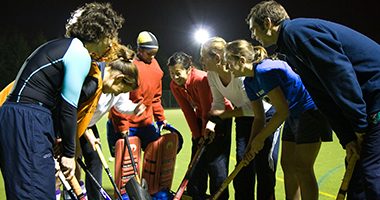 We have partnered with Business West The Initiative to promote this calendar, as both appreciate the networking opportunities that can be created through sport.
If you have demand for a sport not listed here, please get in contact. and we will see what we can do. Similarly if you are the organiser of a competition open to workplaces across the West of England and it is not featured here, please get in contact.
Netball Tournament - 7 a side mixed
Get a group of colleagues together to form a team and enter our 3rd annual Mixed Netball event. It is great fun with plenty of match time. Date: 23rd August 2017. More information Click Here!
Table Tennis - social doubles league
Battle of the Paddle is a social table tennis league across Bristol held after work at venues such as Walkabout and Bambalan. The summer series kicks off on 12th July. Click here for more details: Battle of the Paddle
Hockey - mixed 11 a side league
Mixed Hockey 11 a side league : Firebrands Hockey Club on Monday evenings from Jan - May. If interested in entering the 2018 season, click here: Firebrands Hockey Club
Golf - Charity Day
Get a team of 4 signed up for a fantastic opportunity to play the beautiful Kendleshire Championship Golf Course, whilst helping raise funds for our much needed work. Wesport Charity Golf Day date will be announced soon!