#CoachingCan
Coaching has long been considered to be about the development of skill in a sport. It has been about acquiring, honing and transferring these skills in the pursuit of athletic achievement. Over time it has been proven that coaching means much more than that.
We are celebrating the #CoachingCan Campaign by championing the wider benefits of coaching for society. Our aim is to share stories documenting the fantastic work that is taking place across our area and shout about the following wider benefits of coaching:
Physical wellbeing
Mental wellbeing
Individual development
Social development
Economic development
we'd love to share your #coachingcan stories
We'd love to hear about the impact coaching has had on your life and the wider benefits it provides you. If you would like to share your #CoachingCan stories with us please get in touch via our Twitter, Facebook, Instagram or email Sarah Mcleod. 
read our latest #coachingcan blogs
Chris's Story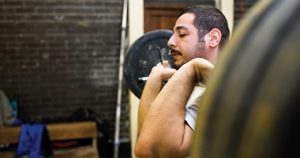 Here we get a glimpse of the valuable impact #CoachingCan have within the elite sport sector as Sarah McLeod catches up with one of English Institute of Sport's (EIS) Strength & Conditioning Leads.