Accountability
Schools will be held to account for how they spend their PE & Sport Premium funding. Ofsted will expect to see evidence of the impact it has had upon pupils' participation and attainment against the 5 Key Indicators. In Oct 2018 DfE also announced that they will be conducting some random Compliance Reviews to identify how schools are using the funding - see below for more detail.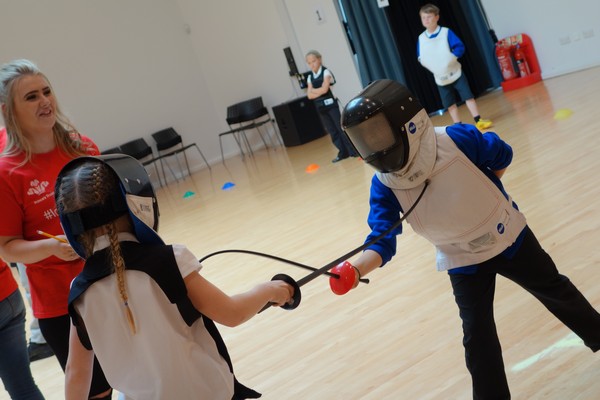 Online Reporting  
The deadline for uploading this information to school websites is 31st July 2020.
Schools are required to publish details of your PE & Sports Premium Funding on your school website, including:   
*for updated covid-19 reporting guidance please click here.
how much funding you received
a full breakdown of how you've spent the funding or will spend the funding
the effect of the premium on pupils' PE and sport participation AND attainment
how you'll make sure these improvements are sustainable
In addition, schools are now required to publish the percentage of your current Year 6 cohort meeting the National Curriculum requirements for swimming & water safety - The ability of pupils to swim competently, confidently and proficiently over a distance of at least 25 metres; to use a range of strokes effectively; and to perform safe self-rescue in different water-based situations.
Attainment data for year 6 pupils should be provided from their most recent swimming lessons. This may be data from years 3, 4, 5 or 6, depending on the swimming programme at your school.
To access the website template for evidencing the impact of the PE & Sport Premium CLICK HERE
Review of online reports
Schools' online reporting is monitored through an annual sample of schools in each local authority.  We as your Active Partnership review the published information on selected schools' websites to ensure it meets the requirements on premium funding and swimming attainment.  The results are reported to the Department for Education, and also help to ensure that we can offer schools in their local area the most relevant support.
School compliance reviews
This year, DfE will sample a number of schools in each local authority to review what they have published on their use of the funding and their swimming attainment. Schools are expected to spend the grant for the purpose it was provided only; to make additional and sustainable improvements to the PE, sport and physical activity offered. Schools will be asked to complete a survey showing how they have used the funding.
Ofsted Inspections
Ofsted assesses how primary schools use the primary PE and sport premium. They measure its' impact on pupil outcomes, and how effectively governors hold school leaders to account for this. Inspectors have been asked to consider the impact of the primary school sport funding on pupils' lifestyles and physical well-being by taking into account the following factors:
Increase in participation rates in such activities as games, dance, gymnastics, swimming and athletics
Increase and success in competitive school sports
How much more inclusive the physical education curriculum has become
Growth in the range of provisional and alternative sporting activities
Improvement in partnership work on physical education with other schools and other local partners
links with other subjects that contribute to pupils' overall achievement and their greater social, spiritual, moral and cultural skills
Greater awareness amongst pupils about the dangers of obesity, smoking and other such activities that undermine pupils' health