School Swimming
It is a National Curriculum requirement for ALL primary schools to provide swimming lessons for pupils. This should come our of the school's core budget, with the PE & Sport Premium funding being used to provide additional provision.
Please use the information on this page, the attached documents and link to Swim England to help you plan, deliver and report on your school swimming.
Returning to the pool guidance can be found here.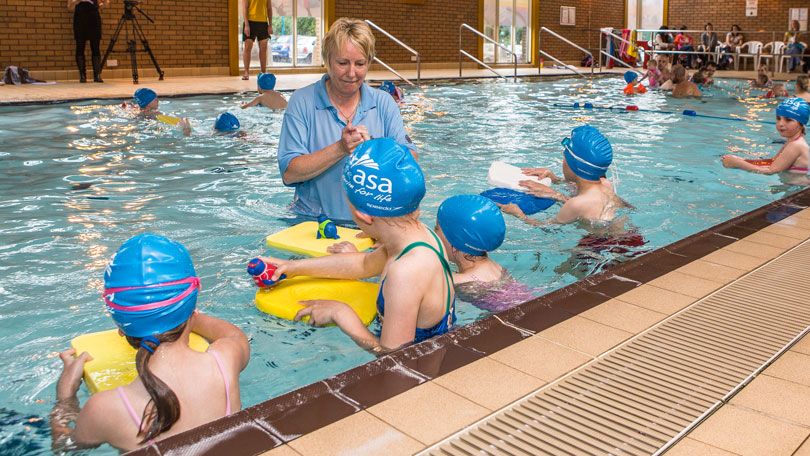 What can the funding be used for?
The PE & Sport Premium can only be used for swimming to develop or expand the current swimming provision.  The funding should be used to build capacity and capability within the school to make sure that improvements made now will benefit pupils joining the school in future years.
Possible uses of the funding:
Professional development and training for staff to support high quality swimming and water safety lessons for their pupils.
Additional swimming provision for pupils who have not been able to meet the national curriculum requirements for swimming and water safety after the delivery of core swimming and water safety lessons.
Top-up swimming lessons in Year 6.
Hiring qualified swimming teachers or coaches to work with primary school teachers, to enhance or extend current opportunities.
Introducing new sports or activities and encourage more pupils to take up sport, such as synchronised swimming or water polo.
Supporting and involving the least active children by running or extending school swimming clubs, holiday clubs and Change4Life clubs.
Enter or run more challenges, for example, Swim Safe session, School Swimathon, or Big School Swim.
Partner with other schools to run activities and clubs.

Reporting
Schools are required to publish information on the percentage of pupils in Year 6 who met each of the 3 swimming and water safety national curriculum requirements:
Able to swim competently, confidently and proficiently over a distance of at least 25 meters
Able to use a range of strokes effectively
Perform safe self-rescue in different water based situations.
Attainment data for Year 6 pupils should be provided from their most recent swimming lessons. This may be data from years 3, 4, 5 or 6, depending on the swimming programme at your school.