8th July 2020
Physical Activity for Good Mental Health
mental health
events
health and wellbeing
courses
active workplaces
Due to popular demand we have put on another FREE 1 hour webinar for employees at all levels in any organisation
Date: Wednesday 8th July
Time: 1pm-2pm
Book: Click here.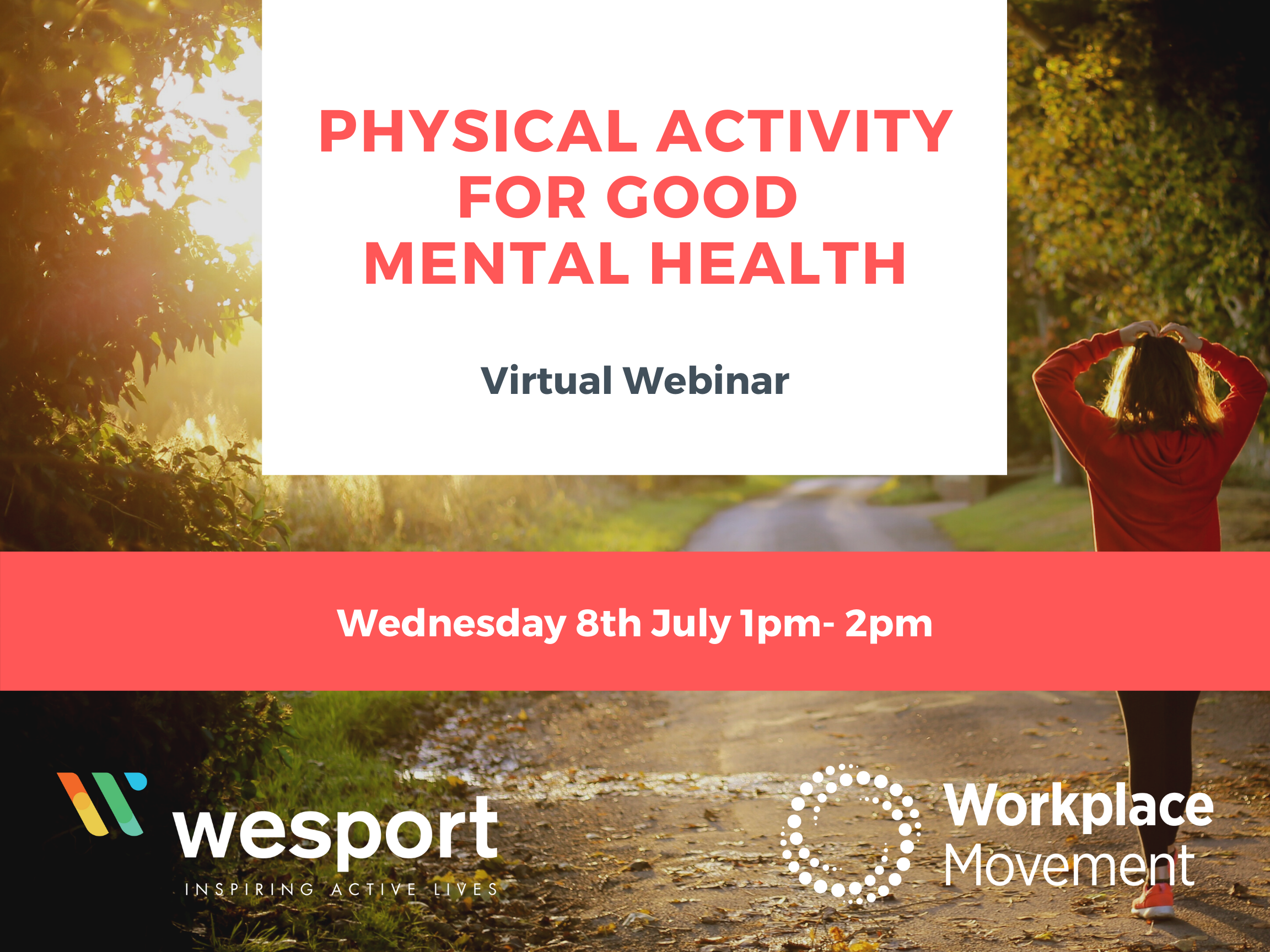 The webinar will explore how being physically active in and around the working day can help you maintain good mental wellbeing. We will explore how physical activity can help reduce stress and give you support and advice to embed into your daily life.
In light of the current situation with many of us remotely working, now more than ever we need to build activity into our day and consider the positive impact on our mental health. During this webinar we will consider the unique situation we are in, as well as looking forward to our return to normal place of work.
To book your place please click here.
Any questions please email- lisa.wood@wesport.org.uk