Strength and balance videos
This range of videos will give you a helping hand on how to do the exercises as part of the Fall-proof strength and balance plan. Give these a quick watch if you are a little unsure of how to do your six exercises.
If at any time while doing the Fall-proof exercises you feel unwell, please stop and seek medical advice.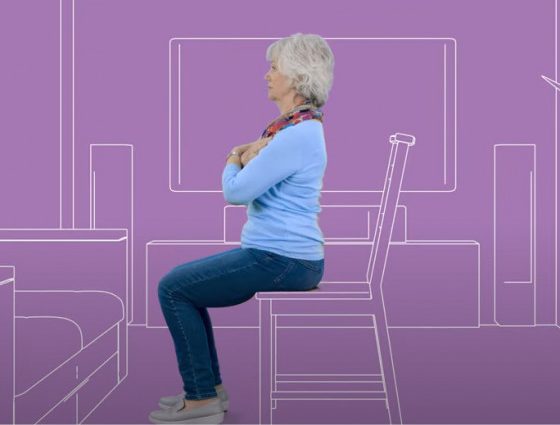 Try these six simple exercises to help you stay active
If you have any questions please get in touch.
You may also be interested in:
Strength and balance classes
This programme was developed by Active Gloucestershire in partnership with the NHS Gloucestershire Clinical Commissioning Group, funded by Healthier Together Ageing Well.