Mental Health and Wellbeing
Mental Health
Every year, one-in-four of us will experience a mental health problem
Being physically active and socially engaged can positively affect our mental wellbeing. Here at Wesport we are committed to working together with both the sport and physical activity sector as well as those organisations that support people with their mental health care, to create opportunities that make a big difference to the mental wellbeing of people across the West of England.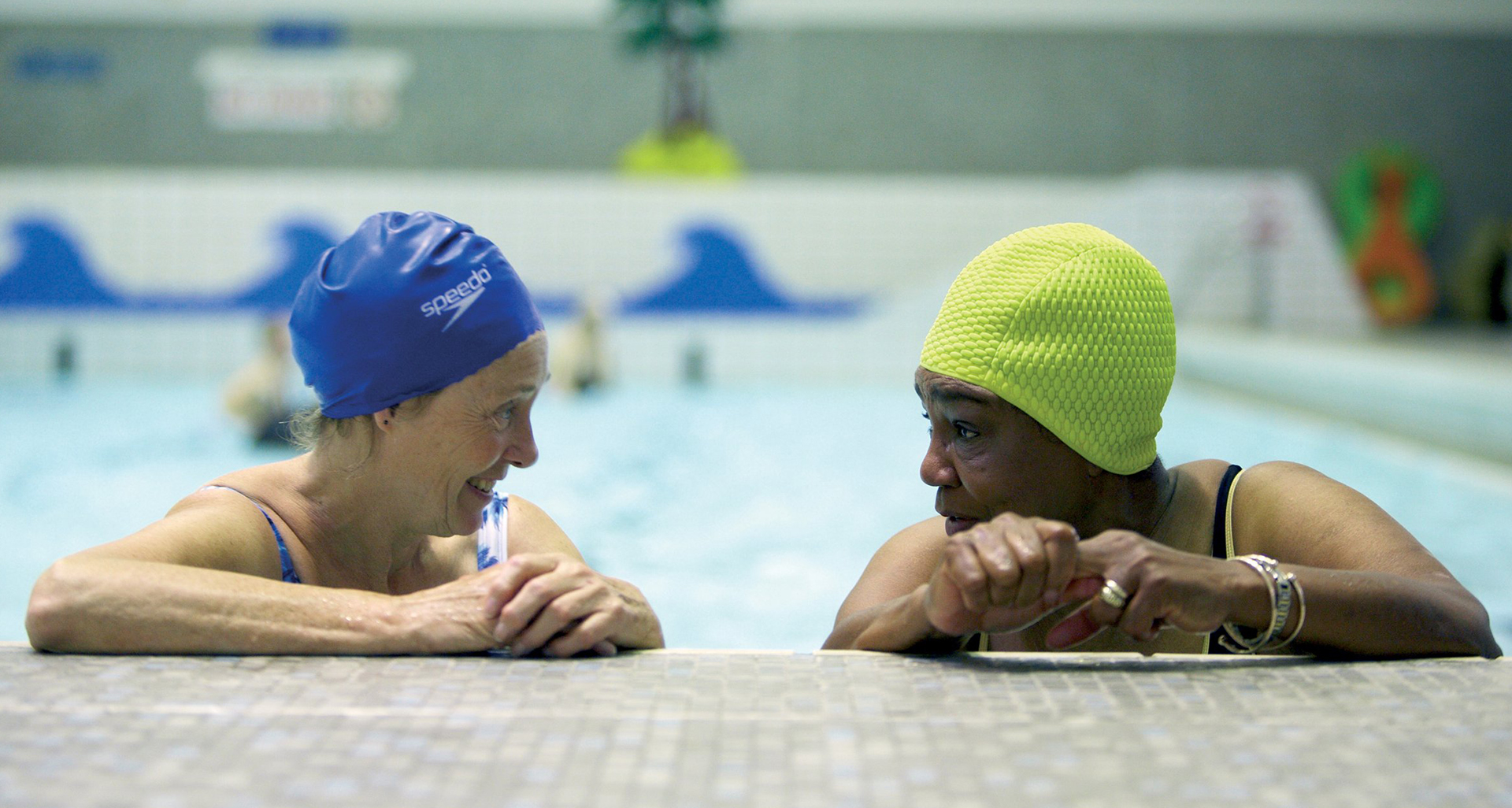 There are many great projects already helping people who are experiencing or are vulnerable to mental health issues, to become more active. We all want to make the biggest impact we can through this work and tackle any stigma around mental health.
Every Mind Matters is here to help you manage and maintain your mental health, as good mental health makes such a difference. It helps us to relax more, achieve more and enjoy our lives more.
Get Set to Go
Get Set to Go is a national programme run by local Mind's and funded through Sport England. Locally, Bath Mind has recently been awarded funding to roll out across the Bath & NE Somerset area. Click here to read their initial press release.
The project offers people with poor mental health the chance to try our a new sporting activity that's right for them and also offers a trained peer supporter to help them move into existing community sports activity. 
We are supporting the project by promoting the Mental Health Awareness workshops to those delivering sport across the area. Click here to book on any upcoming courses.
On and Off the Pitch
We are working with Off the Record to run a Big Lottery funded project called 'On and Off the Pitch' across Bristol and S Glos. This is a great opportunity to tackle mental health stigma, promote the benefits of being active on your mental wellbeing and train up sports coaches/volunteers as well as young sport club members, to help spread the health promotion message.
We delivered a project with 6 local sport clubs across Bristol and S Glos and hope to be able to upscale this project. Please view the project overview in the downloads section to the right, or contact Lisa Wood if you wish to know more about the project Lisa.Wood@wesport.org.uk
Bristol Active Life Project (BALP)
BALP works in partnership with people who experience Severe and Enduring Mental illness (SMI) by enabling them to improve their own health and wellbeing through taking part in sport and exercise opportunities in the local community. Through physical activity it is possible to facilitate health lifestyles resulting in improved physical and mental health and quality of life. Participating in regular physical activity in community leisure facilities helps to break down barriers of stigma and discrimination enabling people with SMI to have equal opportunity to live their lives to the maximum of their potential and to gain confidence, improve self esteem and learn new skills. BALP addresses the wider health needs and lifestyle issues of people with SMI through the provision of groups which consider diet, exercise and smoking cessation. The service is also available in other areas across the West of England - Click Here. 
CoachAi
CoachAi allows you to have your very own personal virtual coach will chat with you and give you the motivation, guidance, and structure you need to maintain your exercise routine until you can return to normal activities. It's fun, free, and proven to help you succeed!
Using Facebook Messenger, CoachAi chats with you via smartphone in the same way you do with friends, sending reminders for your planned activity sessions, helping to keep you, and your family on track. Click Here to find out more.
Mayathon
Mayathon is a new, free app to help people feel healthier, happier and more connected. Buddy-up (virtually) with a friend and support each other to do 26 minutes of exercise a day.
Mayathon is not about how far, how fast or how many calories you burn, it's just about doing your 26 minutes. In fact, you don't even have to do your 26 minutes all in one go. You can hit the pause button on the countdown clock and start it again whenever you're ready. Click Here to find out more.