4th February 2020
A Series of West Country Cycling Challenges
This year people throughout Somerset - as well as any visitors to the area - can look forward to and enjoy a series of three fabulous West Country cycling challenges that span the Summer.
The Mendips Lakes and Lumps Ride, the Great Weston Ride and the Great Exmoor Ride all offer absolutely stunning routes and they also share the same relaxed, all-inclusive ethos, and on top of that they're also specifically designed to operate individually AND collectively, according to how much challenge and incentive participants are looking for.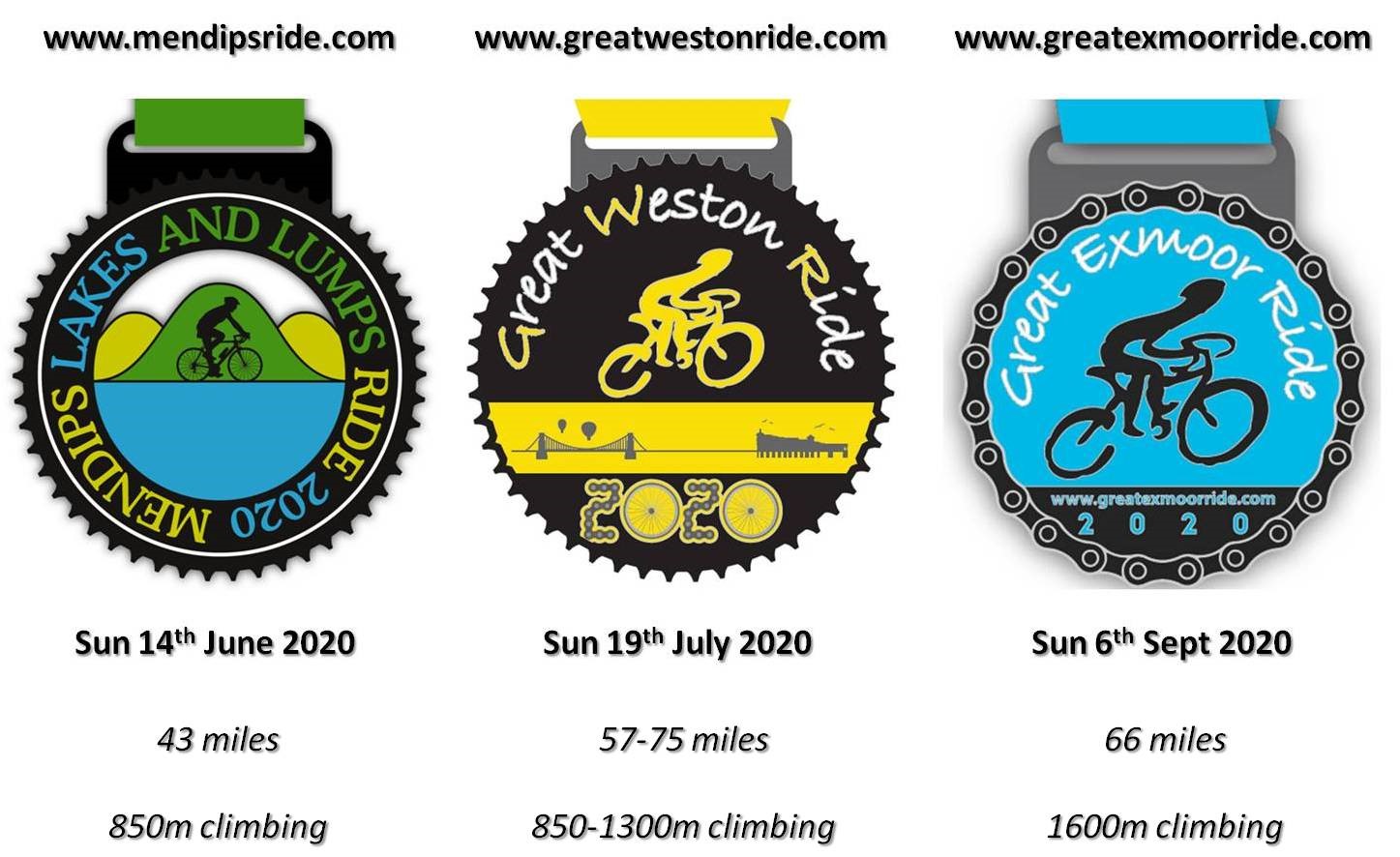 As standalone events each Ride has its own distinct identity and each one offers a different level of physical challenge, so there should be something for pretty much any adventurous person who's prepared to hop on a bike and rise to a challenge.
But the series as a whole is also quite deliberately designed to become more challenging as the Summer progresses - so, for those who want it, there's the opportunity and motivation to push themselves and their cycling to ever-higher levels if they choose to tackle two or even all three of these fantastic cycling events.