3rd January 2020
Coach Core Bristol win Tutor of the Year 2019!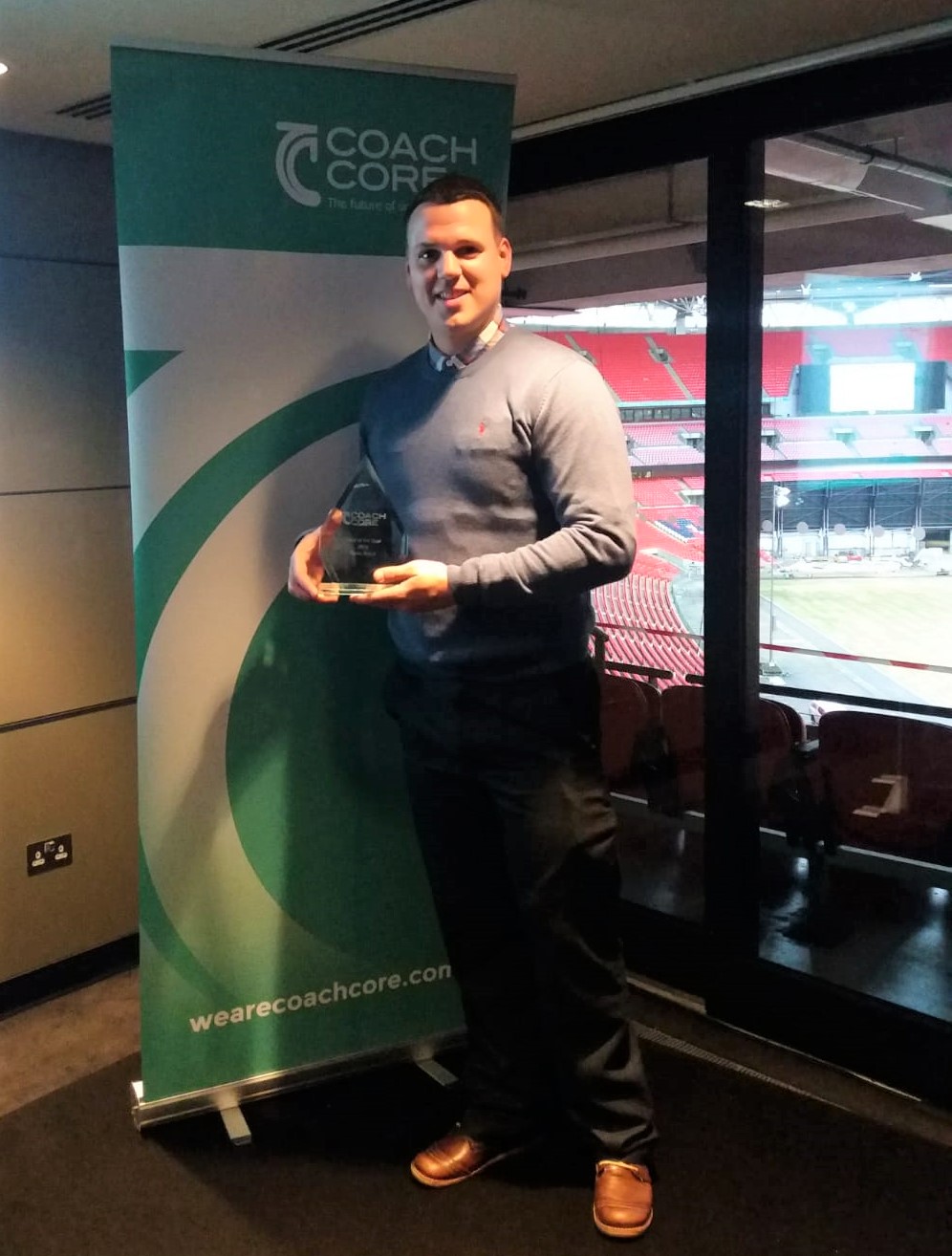 We travelled up to Birmingham for the Coach Core Awards 2019, along with the Coach Core Bristol apprentices and tutor, Dave Smith.
We were delighted to discover that Dave won the Tutor of the Year award for 2019. Dave is an expereinced tutor for the Bristol programme who's key strength is his commitment to supporting of all the young people on the programme. He works tirelessly to adapt and bring innovation to his sessions. Dave is always looking for new opportunities for both his current apprentices and previous graduates, whether this is training or volunteer experiences, or support into employment opportunities.
We appreciate all your hard work and look forward to more great things to come! Keep up the fantastic work, Dave! 
Find a list of all the winners at the Coach Core Awards 2019 here: