5th July 2019
Over 1000 young people took part in our Summer School Games
getting active
mental health
This Girl Can
active education
1,194 young people took part in our action packed Summer School Games across 3 days in June and July! 
Water Regatta
The Watersports competition, which was organised by All Aboard! Watersports Centre alongside the West of England Sport Trust (Wesport), took place on the 18th June at the All Aboard Centre, on Bristol Docks. The event provided fully inclusive opportunities for secondary pupils to take part in Rowing, Sailing and Kata-Kanu competitions on the water.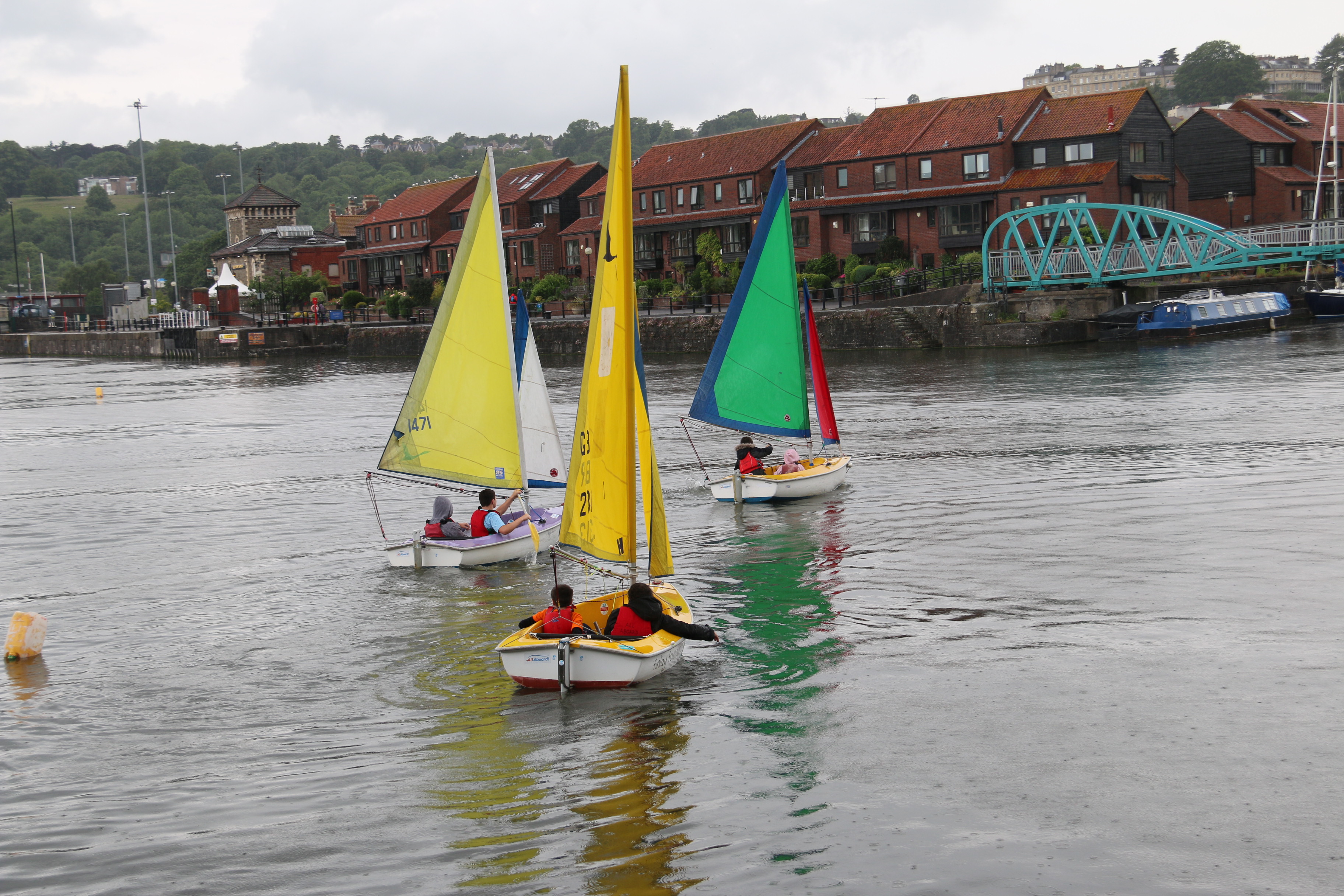 The Watersports event was the finale to the 6 weeks of pre-event coaching offered to schools to train and prepare the competitors with the basic techniques, supported by Young Leaders from Merchants Academy. Running alongside the competitions were individual challenges to keep the competitors busy, including a land-based Rowing Challenge facilitated by British Rowing which proved a great success.
All schools represented themselves enthusiastically across all competitions and kept in good spirits despite the rain making it difficult to choose medallists for our newly introduced Spirit of The Games Champions this summer! Whilst we waited for The Matthew to pass us on the docks we had the finalists of each category lined up in anticipation.  In the Sailing we saw Broadlands reach victory, with Oldfield coming in a close 2nd.  The Katakanu saw Abbeywood reach gold, with Downend pipped to the post taking home silver.  Downend also took home silver in the rowing with Bedminster Down reaching gold.
Spirit of the Game Champions: Mimi- Oldfield, Ieunw- New Fosseway, New Fosseway- loudest support!
Find all the photos from the day here
Super 6
We were fortunate to be using the brand new facilities at Yate Outdoor Sports Complex (YOSC), Bristol for our first stand-alone Level 3 Super 6 event this summer on the 26th June.  The excellent facilities, support from trained Young Leaders at Brimsham Green School, and regional athletics officials combined for a very successful event. The tone was set before the first starter's gun with Filbert, Bradley Stoke reading the athlete oath and Amelia, Jess, and Beth reading the volunteer oath.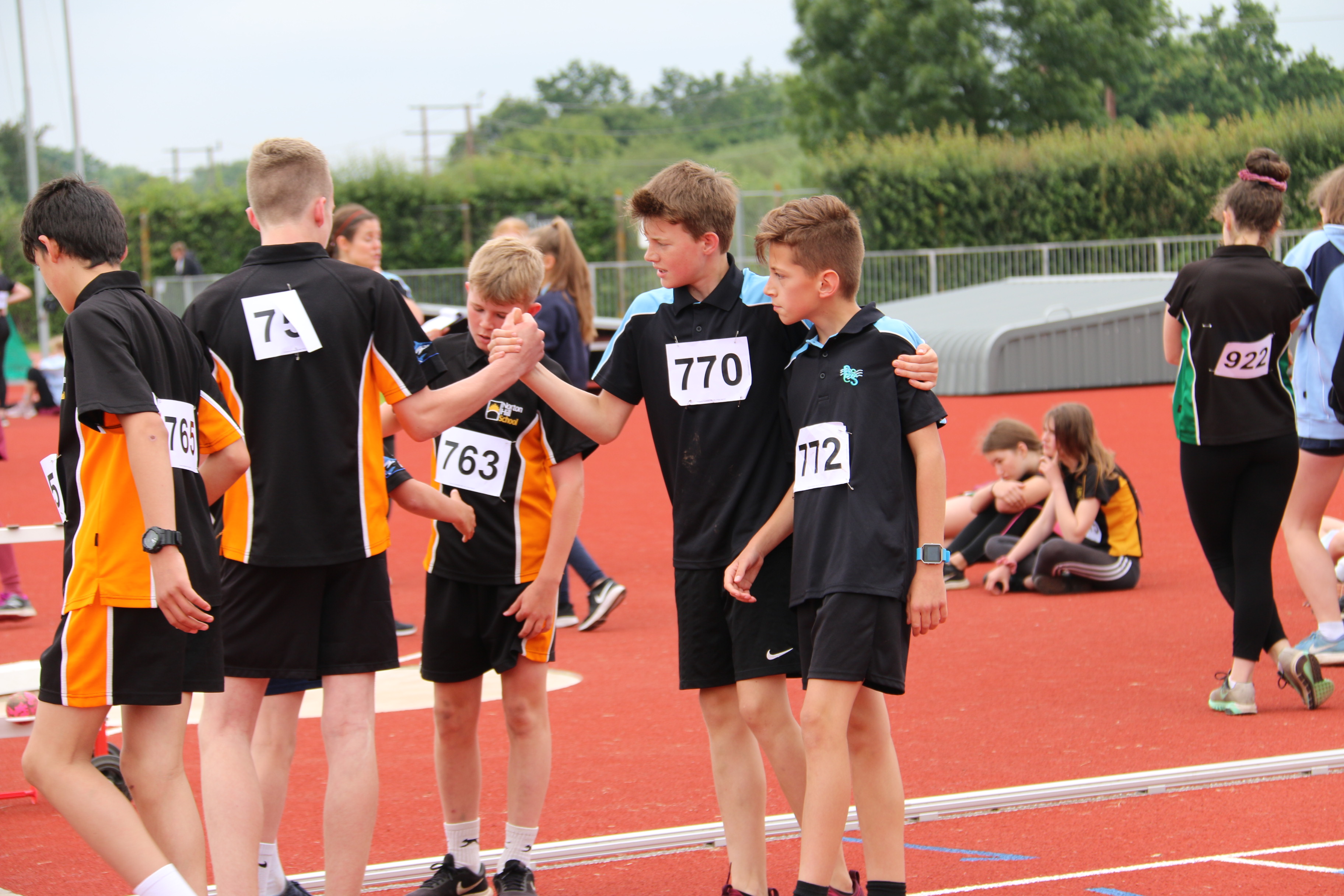 We had some close scoring team results on the day and a great attitude displayed by all so full credit to all schools. It made our jobs of picking a Spirit of the Games Champion team truly difficult with the values of passion, determination, team work, self-belief, respect and honesty on display by all.  In the end we could only vote on outstanding individuals, so congratulations to Louie- Bradley Stoke, Ethan- St. Bede's, Drew- Churchill and Louisa- Backwell for taking home Spirit of the Game Champion medals.
Full results can be found here
Photos from the event can be found here
Multi event
This year we hosted our Level 3 Summer School Games Multi-event for the first time at the University of Bristol, Coombe Dingle Sports Complex. A big thank you to the staff at Coombe Dingle in helping Wesport to host such a great first event.  As ever events of this scale could not run as successfully as they do without the organisation of School Games Organisers (SGO's) running local qualifiers and the help and expertise of our individual sport deliverers, volunteers and trained young leaders on the day.  This year we had help from Coach Core Apprentices, St. Katherine's School, Ashton Park School, St. Bede's College and Yate Academy.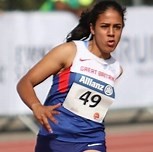 Electric start
With magnificent dance numbers from both St. Peter's Primary school and Stoke Park Primary to start the show at our official opening ceremony lead by Andrea Arlidge, Chair of Wesport Trustees, we were also honoured to have Simran Kaur, Para Athletics Junior World Championship medallist join us for the day. Simran used to attend our West of England Level 3 School Games just two years ago. It was here she said ignited her passion for Athletics after previously representing her school in Hockey and Football. After delivering an inspirational speech that touched all in the audience and our athlete oaths read by Lucy and Brooke from Chew Stoke Church School and volunteer oath read by Elif from Ashton Park School, there was a buzz in the air and all schools were ready to head off to 9 different sporting competitions!
 Some of the highlights of the 2019 West of England Summer School Games included:
Tennis
With a short walk to the freshly painted courts at Canford Park our Year 5/6 Mini Tennis got under way first, shortly followed by Year 3/4 tennis on Coombe Dingle courts. Andy Trott, Director of Tennis at the University of Bristol said "It was great to see so many children competing today, making new friends and having fun." Congratulations to May Park who were the Spirit of the Games Champions.
Quadkids
Led by Shane German (North Somerset SGO), he said "The Quadkids Athletics was a wonderful reflection of the School Games values, with teamwork, determination, passion, respect, self-belief and honesty all on display, in a keenly contested competition.  Athletes (officials, young leaders and staff) should be enormously proud of their achievements in helping to create a genuinely enjoyable atmosphere in which they were able to give their 'personal best'.  
All teams were deserving of the Spirit of the Games Champions medal in this competition, however a special congratulations to May Park again for taking home the medals.
Gamezone
There was a hive of activity all day in the Gamezone when athletes were not in competition. Athletes and spectators were able to try out new activities hosted by local Bristol providers.  We would like to thank the following groups for being a part of the school games and increasing opportunities for all to be active in their community:
Access Sport, Pedal Progression, Stompin Starz Group, Little Musketeers, Creative Youth Network, Ludo Sport (Lightsaber Martial Arts club ), Air Hop- Bristol's Trampolining Park
Andy Blackmore, Wesport's Senior Project Manager said:
 "Hundreds of children have had a great time competing in our Summer School Games Competitions. As ever we've had fantastic support from teachers, parents, young leaders and officials without whom none of this would be possible. I'm already looking forward to next year."
For full results please email Nicole.emmanuel@wesport.org.uk.
Event photos will be found here
And take a look at our 'Happy' Summer School Games video here.