5th March 2019
Basketball, Full Circle – International Women's Day 2019
getting active
Satellite Clubs
This Girl Can
As part of this year's International Women's Day Wesport are showcasing some stories of local women and the activities they are involved in.
At the end of last year, Wesport in association with Creative Youth Network (CYN) took a local youth group from Barton Hill to visit the Women and girl's only basketball sessions run through Full Circle @ Docklands in St Pauls. The girls from CYN were desperate to try Basketball but needed an environment that was safe and exclusively female.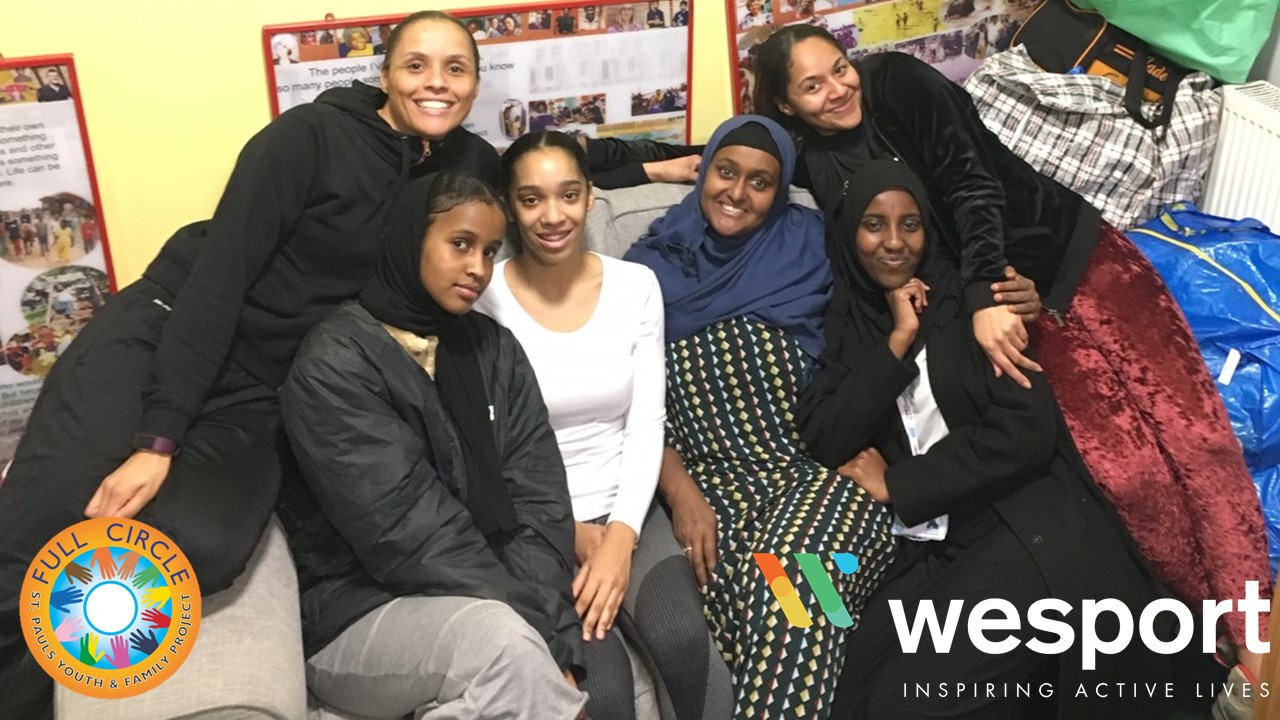 This is where we met Nicole from Full Circle @ Docklands based in St Pauls Settlement. Female only sessions have been run from the settlement for years, interest has been growing at fever pitch with a waiting list for new members to join in! Nicole plays locally for Bristol team Braves and has encouraged women from the sessions to transition to clubs that are available locally in order for them to access competitions and tournaments. However, for some of the women and girls who attend Nicole's community sessions this is not a realistic option. We asked Nicole why she thinks it's so important to offer female only sessions, she said:
"I really enjoyed basketball and saw a real lack of opportunity for people in Bristol to be able to get together socially and play it, especially for women.
Female only sessions are important as for a lot of women because of cultural, religious and social reasons they are not able to participate in sport.
Many women who join us have not played sport before or have not played for several years and seeing them gain confidence from the support and commitment of the other women in the team is extremely rewarding. Often women will join our session and go from not wanting to join in at first, to not wanting the session to end when it does."
Local leagues and games are often refereed and delivered by volunteers who are men. This can be a difficult barrier for a lot of women and girls irrespective of their religious or cultural barriers – they just don't want to participate in an environment with men. Wesport are working with Basketball England and Nicole to develop further support for these sessions to ensure they can continue and meet the demand that is banging at the door! Nicole would love to see more opportunities for her team to take part in matches or even be able to confidently supply a women's only league in Bristol…Volunteers assemble!
For more information and to find other female friendly / only activities please take a look at the Bristol Girls Can website and activity finder here.
Wesport currently support basketball sessions through the Sport England funded Satellite Club programme. Sessions are being delivered at the following venues: